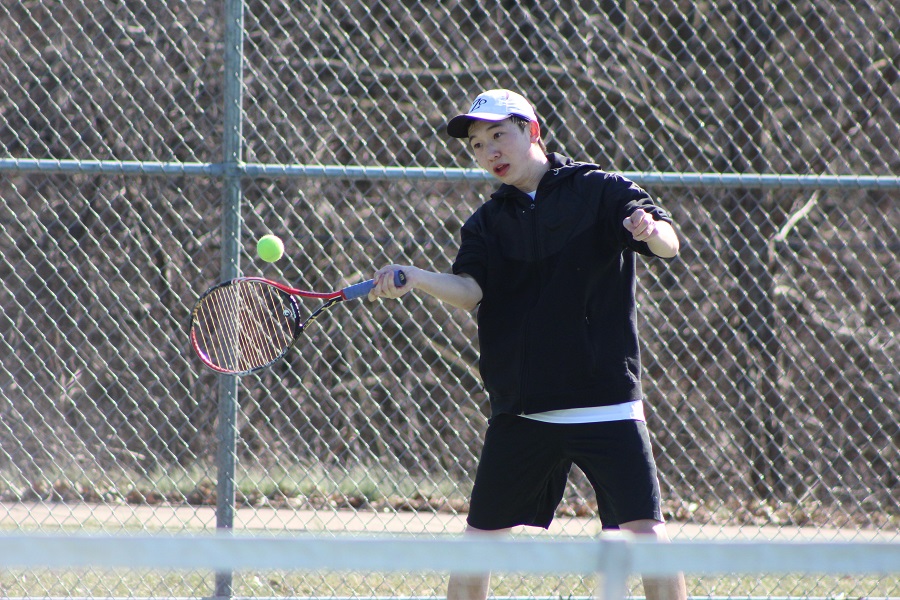 Tigers Fall to AA Powerhouse, Sewickley Academy
The Tigers traveled the short route to Sewickley Academy Tuesday afternoon and played shorthanded without number one singles player, Richard Hofmann.   An exceptional Panthers team then took full advantage of the Tigers, 5-0 in an exhibition match.  The Panthers, a perennial AA powerhouse wasted little time in controlling the action in this friendly rivalry, taking each contest in straight sets.
Luke Ross, the defending PIAA Class AA singles champion defeated a game Ivan Voinov, playing at one singles for the first time.  Juniors Andrew Chuirazzi and Jerry Huang each moved up a slot to man unfamiliar positions in singles but still displayed their customary poise.  New doubles teams were comprised of juniors Mark Chuirazzi and Reed Stasko at one doubles and junior Ethan Schenk and senior Anmol Anand at two doubles.
With the loss, the Tigers fall to 2-4 on the season as they prepare to resume Section 2 action Thursday afternoon at home against the Hampton Talbots. The match is scheduled for a 3:30 starting time on the NASH courts.
Match Summary – 03/29/2017
Sewickley Academy–5, North Allegheny—0
Singles
#1  Luke Ross (SA) def. Ivan Voinov (NA) 6-0, 6-0
#2  Sam Sauter SA) def. Andrew Chuirazzi (NA) 6-2, 6-0
#3  Ryan Gex (SA) def. Jerry Huang  (NA) 6-2, 6-2
Doubles
#1  Arjan Bedi/Nishant Purewal (SA) def. Mark Chuirazzi/Reed Stasko (NA) 6-3, 6-3
#2  Dylan Parda/Neil Rana (SA) def. Ethan Schenk/Anmol Anand (NA) 6-2,  6-2