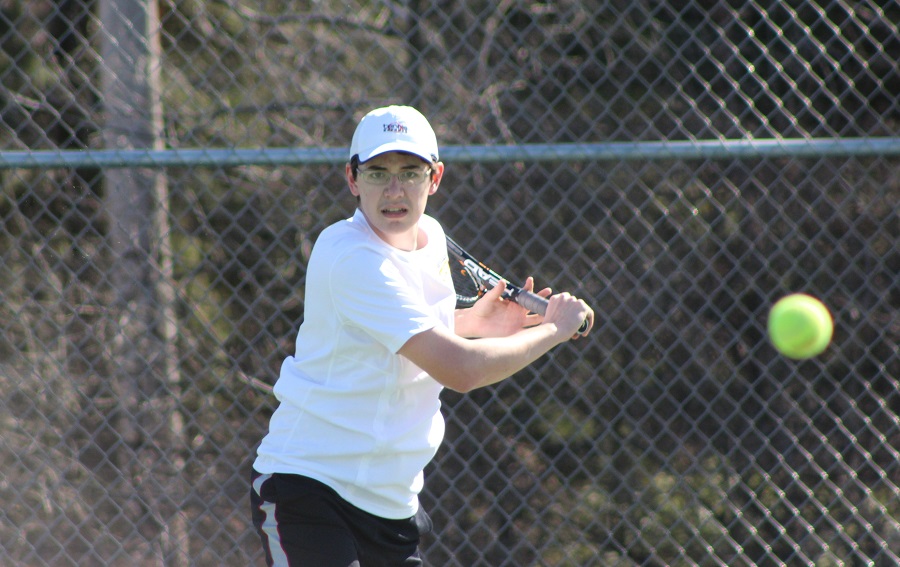 Tigers Fall to Fox Chapel in WPIAL Semifinals
The Tigers tangled with Fox Chapel Thursday afternoon on the Shady Side Academy courts in the WPIAL AAA Semifinals. When the scores were tallied, the Tigers came up short by a 4-1 margin to the two-time defending WPIAL champions.
Seniors Richard Hofmann, Ivan Voinov, Andrew Chuirazzi, and Reed Stasko turned in their last team performances as Tigers.  Juniors Mark Chuirazzi and Jerry Huang played a fine match at number two doubles and will enter next season as the most experienced returning starters.  Junior Rohan Cowlagi competed well at number two doubles and is poised to contribute even more next season. The Tigers lone tally of the match came at number two singles where Ivan Voinov outlasted Jared Nord in a well-played three set contest.
The Tigers ended the season with an overall mark of 10-3, including 7-0 in Section 2 play and 2-1 in WPIAL playoff action. With the team season completed, the Tigers turn to individual competition next week as the Section 2 singles tournament begins on the NASH courts Monday afternoon.  Representing the Tigers will be seniors Richard Hofmann and Ivan Voinov.
Match Summary – 04/26/2018
WPIAL AAA Semifinals
Fox Chapel–4, North Allegheny—1
Singles
#1 Robby Shymansky (FC) def. Richard Hofmann (NA) 6-0, 6-1
#2  Ivan Voinov (NA) def. Jared Nord (FC) 6-4, 2-6, 7-5
#3  Milo Baron (FC) def. Andrew Chuirazzi (NA) 6-0, 6-1
Doubles
#1 Kurran Singh/Jay Kashyap (FC) def. Mark Chuirazzi/Jerry Huang (NA)  6-4, 6-3
#2  Karsten Lagenquist/Brandon Wei (FC) def. Reed Stasko/Rohan Cowlagi (NA) 6-1, 6-3