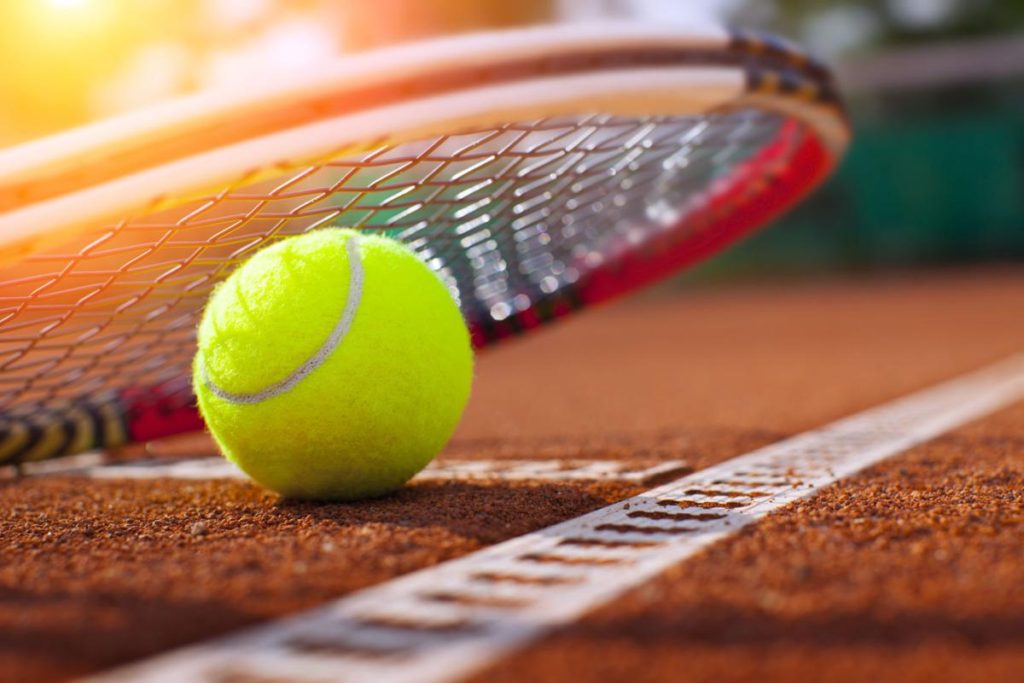 Tigers Fashion a Dramatic Comeback, Beat Mt. Lebanon 3-2
The Tigers completed their season opening three-match road swing with another southern destination, Mt. Lebanon, and returned home with a stellar, come-from-behind 3-2 win.
The Tigers tangled with their long-time rivals, the Blue Devils, on a sunny and warm St. Patrick's Day, warming up to the task after falling behind early.  After trailing 0-1 following second doubles play, junior Shomik Telang carved out a dominating straight set win over Jack Wilkie to earn the first Tigers' point.  Senior Chase Davidson fell behind senior Lebo ace Phil Gorun in the first set but rebounded to play a strong second set before succumbing, leaving the score 1-2.
With their backs against the wall, the match fell to two different lines playing on adjacent courts.  Feeding off their teammates' energy, third singles and first doubles were the deciding matches.  Sophomore Raj Ginde lost the first set to Luke Wilkie but bounced back to take the second set 7-5.  The third set was a tug of war, with Ginde serving for his match at 5-4.  Broken by Wilkie and now tied 5-5, Ginde responded heroically to break right back and take a 6-5 lead.  Overcoming cramping issues, he then served out to take his third set, again by a 7-5 margin.  Now tied at two points apiece, the Tigers then defeated the Blue Devils just 20 seconds later off the first doubles rackets of senior Krishna Naik and sophomore Sri Bellamkonda.  The duo started slowly in the first set but came back to take the second 7-5.  Again, using some borrowed energy from their teammates, they dominated the third set with an assortment of shots and scored the clinching point for the big 3-2 win.  The significant comeback win against a veteran Mt. Lebanon squad moves the Tigers' record to 2-1 in the young season.
The Tigers return to action Thursday afternoon in their first home match of the season against Bethel Park in another exhibition contest.  Match time with the Black Hawks is scheduled for 3:30 PM on the NASH courts.
Match Summary –03/17/2021
North Allegheny  3    Mt. Lebanon 2
Singles
#1  Phillip Gorun (Mt. Leb.) def. Chase Davidson (NA) 6-1, 6-4 
#2  Shomik Telang (NA) def. Jack Wilkie (Mt. Leb.) 6-3, 6-4
#3  Raj Ginde (NA)  def. Luke Wilkie  (Mt. Leb.) 2-6, 7-5, 7-5
Doubles
#1  Srivatsa Bellamkonda/Krishna Naik (NA) def. Tony Manigtisa/Cole Descalzi (Mt. Leb.) 4-6, 7-5, 6-3
#2  Nolan McGill/Jonah Barem (Mt. Leb.) def. Milun Jain/Arnav Ranade (NA) 6-1, 6-1