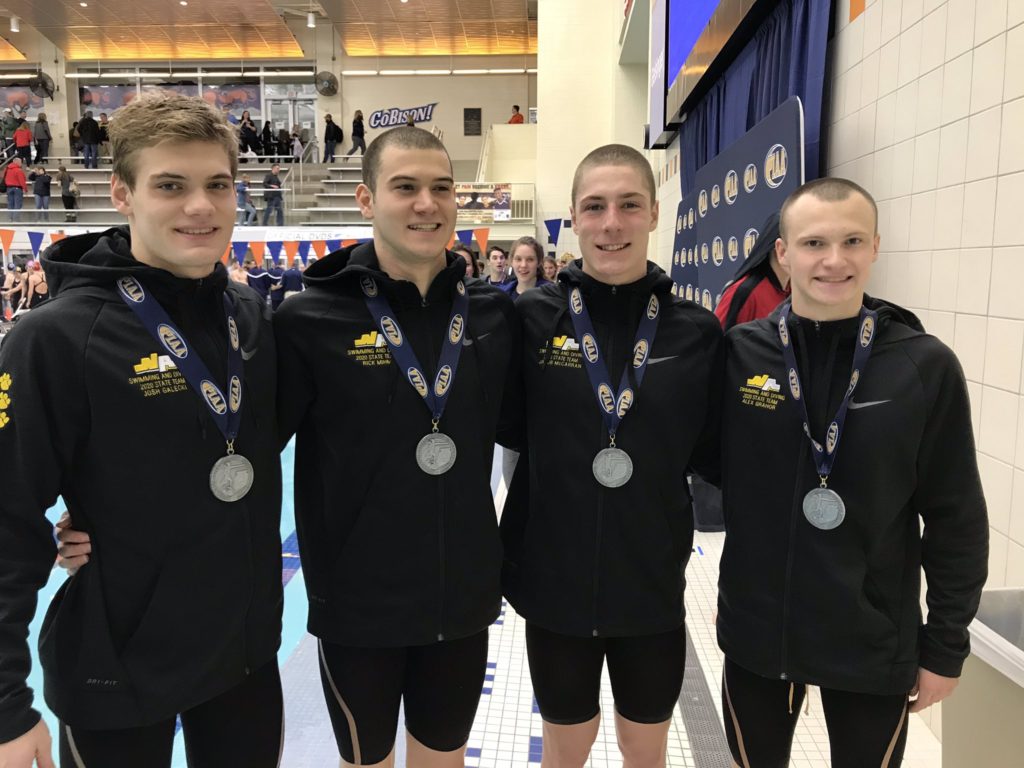 Tigers near top after day one of PIAA Championships
The North Allegheny swimming and diving team is off to a great start against a very strong field in the PIAA Class AAA championships. At the conclusion of day one, the NA Boys are in third place behind LaSalle College and North Penn, with a team score of 101. The Lady Tigers are a close second to Upper Dublin, trailing by just two points with a score of 108.
The NA Boys started off the finals with a bronze medal finish for the 200 Medley Relay, with the team composed of Ethan Song, Jacob McCarran, Branko Kosanovich and Alex Grahor. Then Rick Mihm brought up the ante by winning a neck-to-neck race with North Penn's Sean Faikish in the 200 IM. Kosanovich got a fourth-place finish for the 100 Fly. The team of Grahor, Josh Galecki, McCarran and Mihm finished off the night by taking silver in the 200 Free Relay. Diver Will Schenk was able to reach the semifinals and finished in 19th place.
The Lady Tigers' team of Torie Buerger, Olivia Kisow, Ella Ogden and Olivia Kraus began the night by placing silver for the 200 Medley Relay. Molly Smyers and Lexi Sundgren placed seventh and 12th, respectively, in the 200 Free. Buerger then had an exciting race in the 200 IM that resulted in a tie with Muhlenberg's Cameron Gring for first place gold. Ogden then took seventh place in the 100 Fly. The team of Sundgren, Smyers, Quinn Frost and Kraus capped off the first night by placing eighth in the 200 Free Relay.
Day two begins Thursday morning with prelims. Girls' diving will take place in the afternoon. The swimming finals will begin around 5 p.m.