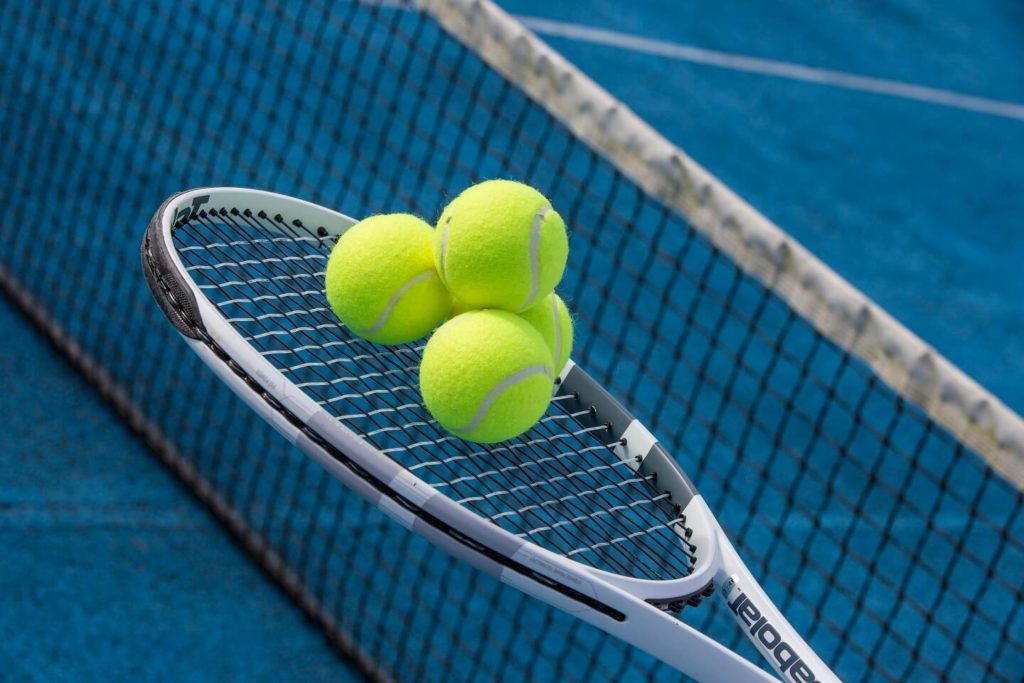 Tigers Open Season With Home Win, Defeat Chartiers Valley, 4-1
The Tigers opened their 2022 campaign Tuesday afternoon at home by challenging the Chartiers Valley Colts (Section 4) in an exhibition match. Playing under cloudy skies and windy conditions, the Tigers enjoyed the new UPMC windscreens that adorned the fences and highlighted the Tigers' tradition of excellence. The ball bounced well for the Tigers who took their first win of the season, 4-1.
Playing a modified line-up, the Tigers set the tone early as junior Manas Kathir dominated CV's ace, Ethan Estatico, in straight sets.  Kathir, in his first-ever high school match, used both his power strokes and consistency to outpace his opponent from start to finish.  Making his return to NA tennis after a two-year absence, senior Atharva Sumant teamed with fellow senior Arnav Ranade at number two doubles and dominated in straight sets. The third, and match winning point came off the rackets of junior Sri Bellamkonda and sophomore Amit Bhandari in the first doubles slot where they, too, won in straight sets.  It was Bhandari's debut in North Allegheny tennis, also. The fourth point came from senior veteran Shomik Telang who played the number two singles position and hammered out a straight set victory. Rounding out play was junior Raj Ginde who fell in a tight match at number three singles.
The Tigers return to action Wednesday in another exhibition match, as they look forward to a rematch of last year's WPIAL Quarterfinal contest against Mt. Lebanon. Match time with the Blue Devils is scheduled for 3:30 PM on the NASH courts.
Match Summary – 03/15/2022
North Allegheny 4, Chartiers Valley 1
Singles
#1  Manas Kathir (NA) Ethan Estatico (CV) 6-1, 6-1 
#2  Shomik Telang (NA) def. Derek Ferrer  (CV) 7-5, 6-3
#3  Brandon Hallisey (CV) def. Raj Ginde (NA) 7-5, 6-4
Doubles
#1 Sri Bellamkonda/Amit Bhandari (NA) def. Derek Armfeld/Brendon Gallo (CV) 6-3, 6-2
#2 Atharva Sumant/Arnav Ranade (NA) def. Liam Pederson/Ajay Ohmnathan (CV) 6-2, 6-0