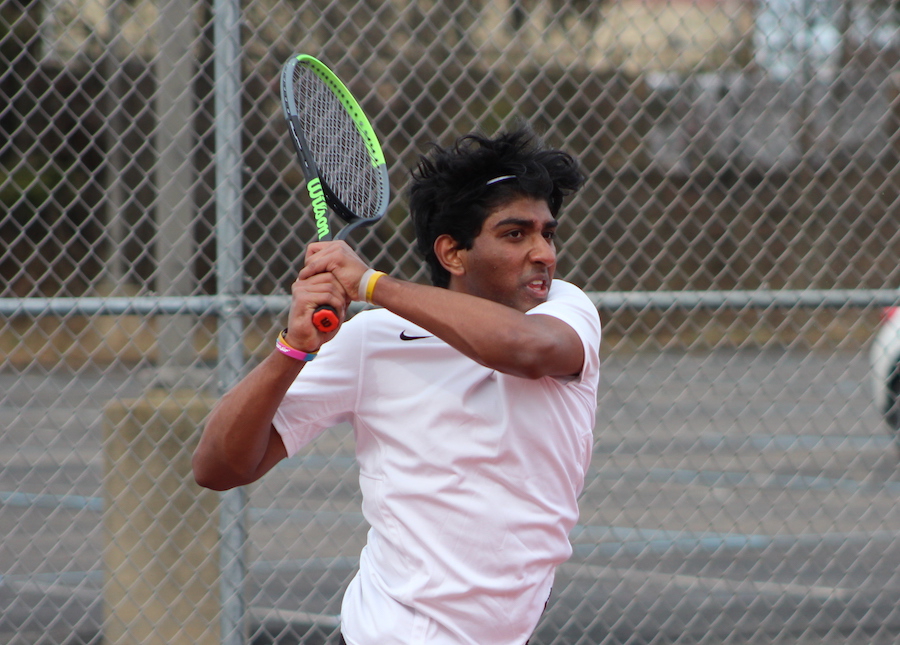 Tigers Reach WPIAL Semifinals With Win Over Franklin Regional
The WPIAL 3A Boys' Tennis Championships continued Monday as the Tigers hosted Franklin Regional at the NASH courts in the tournament quarterfinals.  Led by legendary coach Howard Fisher, the Panthers put forth a strong effort before bowing to the Tigers, 4-1.
The first team point was turned in by the first doubles team of sophomore Sri Thirumala and junior Amit Bhandari who won in straight sets. Second doubles manned by freshmen Matt Kampi and Adhav Ramadas also took a straight set match.  Team captain, senior Manas Kathir, put on a dynamic display at second singles and clinched the match for the Tigers by defeating senior Dhruv Kulkarni.  Following mere seconds later, freshman Evan Kaufman put in the fourth point with his best effort of the season at third singles.  Facing Franklin Regional's senior Aditya Arkalgud, Kaufman fell behind 0-3 in the first set.  Chipping away with strong control of the pace from that point on, he claimed the set 7-5 and took the third at 6-2.  With the match decided, at first singles, freshman Shaun Fernando tangled with senior Aaron Allen who won the final match of his high school career.
With the win the NA Tigers improve to 12-0 on the season and move to the semi-final round of the playoffs.  The Tigers meet Upper St. Clair Tuesday afternoon at Sewickley Academy's Nichols Courts, with match time scheduled for 3:30 PM.
Match Summary – 05/08/2023
North Allegheny 4, Franklin Regional 1
Singles
#1 Aaron Allen (FR) def. Shaun Fernando (NA) 7-5, 6-1
#2 Manas Kathir (NA) def. Dhruv Kulkarni (FR) 6-2, 6-1
#3 Evan Kaufman (NA) def. Aditya Arkalgud (FR) 7-5, 6-2

Doubles
#1 Amit Bhandari/Sri Thirumala (NA) def. Timothy Cao/Josh Selvakuman (FR) 6-2, 6-0
#2 Matt Kampi/Adhav Ramadas (NA) def. Prem Nadesan/Amesh Parun (FR) 6-2, 6-1