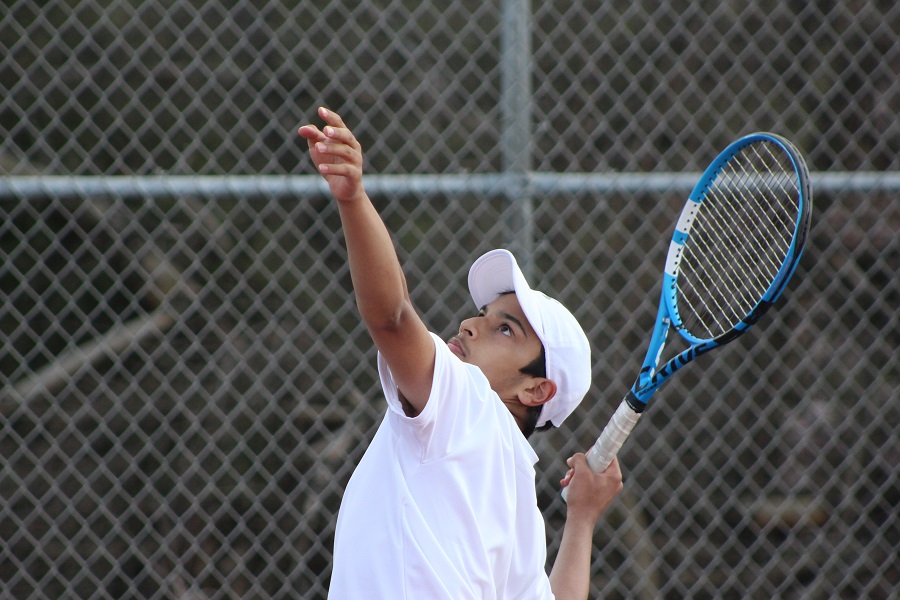 Tigers Remain Undefeated in Section, Beat North Hills 4-1
The Tigers returned to team play Monday afternoon to continue Section 2 play in an important contest with North Hills.  Playing a man down, the Tigers maintained their poise and fashioned a 4-1 win over the game Indians to remain unblemished in the highly competitive section.    First off the courts, sophomore Sri Bellamkonda played up at three singles and defeated Lucas Clement without losing a game.  Senior Greg Phillips and junior Dom Bellisario teamed up at number two doubles and defeated Ethan Borsh and Connor Ferrar, also in straight sets.  The number one doubles tandem of senior Krisha Naik and junior Milun Jain joined forces for the match-clinching point by defeating Nate Belack and Collin Kozlowski in another straight set victory.
Rounding out play, sophomore Raj Ginde handled the two singles position more than capably by beating Brendon McEwen in a very competitive two setter.   Junior Shomik Telang moved up to the one singles position and played perfectly even with N. Hills' ace, Josh Kim, before falling late in the 3rd set.
With the win, the NA Tigers sit at 9-1 on the season, including a 6-0 mark in section play.  The Tigers now pause team play for several days as the AAA Section 2 Doubles Tournament begins Tuesday afternoon on the NASH courts at 12:00 PM.  Remember to check in with the North Allegheny Sports Network for results and updates.
Match Summary – 04/19/2021
North Allegheny  4    North Hills  1
Singles
#1  Josh Kim (NH) def. Shomik Telang (NA) 3-6, 6-3, 6-4
#2  Raj Ginde (NA) def. Brendon McEwen (NH) 7-5, 6-4
#3  Srivatsa Bellamkonda (NA) def. Lucas Clement (NH) 6-0, 6-0

Doubles
#1  Krishna Naik/Milun Jain (NA) def. Nate Belack/Collin Kozlowski (NH) 6-2, 6-1
#2  Greg Phillips/Dom Bellisario (NA) def. Ethan Barsh/Connor Ferrar (NH) 6-0, 6-2