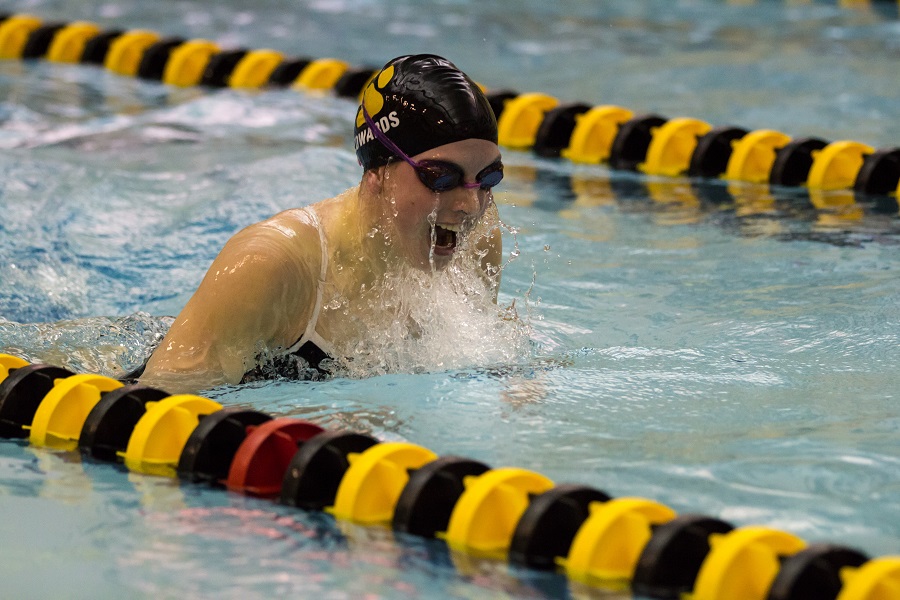 Tigers Set Pace In Day One of WPIAL Championships
North Allegheny swimmers broke two WPIAL records and both NA swimming teams sit in first place at the conclusion of day one of the WPIAL swimming championships. The Lady Tigers currently occupy the top spot with a team score of 221, followed by second-place Mt. Lebanon with a score of 175 and third-place Upper St. Clair with a score of 132. The NA boys' team is in firm control at the end of day one with a team score of 221. Hempfield is in second place with 151 points and Peters Township is a distant third with 131 points.
Leaving two WPIAL records in their wake, Mason Gonzalez set a new mark in the boys 50-yard freestyle with a time of 20.05 and the combination of Gonzalez, Jack Wright, Eben Krigger and Rick Mihm achieved a new best in the boys 200-yard freestyle relay with a time of 1:22.93.
Other impressive performances included a sweep across the leaderboard in the boys 200-yard individual freestyle as Krigger took first place, Wright claimed second place and Mihm earned bronze in the event. The combination of Andrew Zhang, Jerry Chen, Max Gonzalez and Mason Gonzalez claimed gold in the boys 200-yard medley relay.
For the Lady Tigers, the combo of Anna Verardi, Kristine Mihm, Ann Juneau and Lauren McGrath took first place in the girls 200-yard freestyle relay. McGrath earned another gold medal in the girls 200-yard individual freestyle. Juneau garnered a silver medal in the 100-yard butterfly event and Torie Buerger won bronze in the girls' 200-yard individual medley. NA also took second place in the girls' 200-yard medley relay courtesy of Buerger, Juneau, Anna Verardi and Aimee Verardi.
Day two of the WPIAL swimming championships will begin at 10:00 a.m. on Friday at Trees Pool on the campus of the University of Pittsburgh.