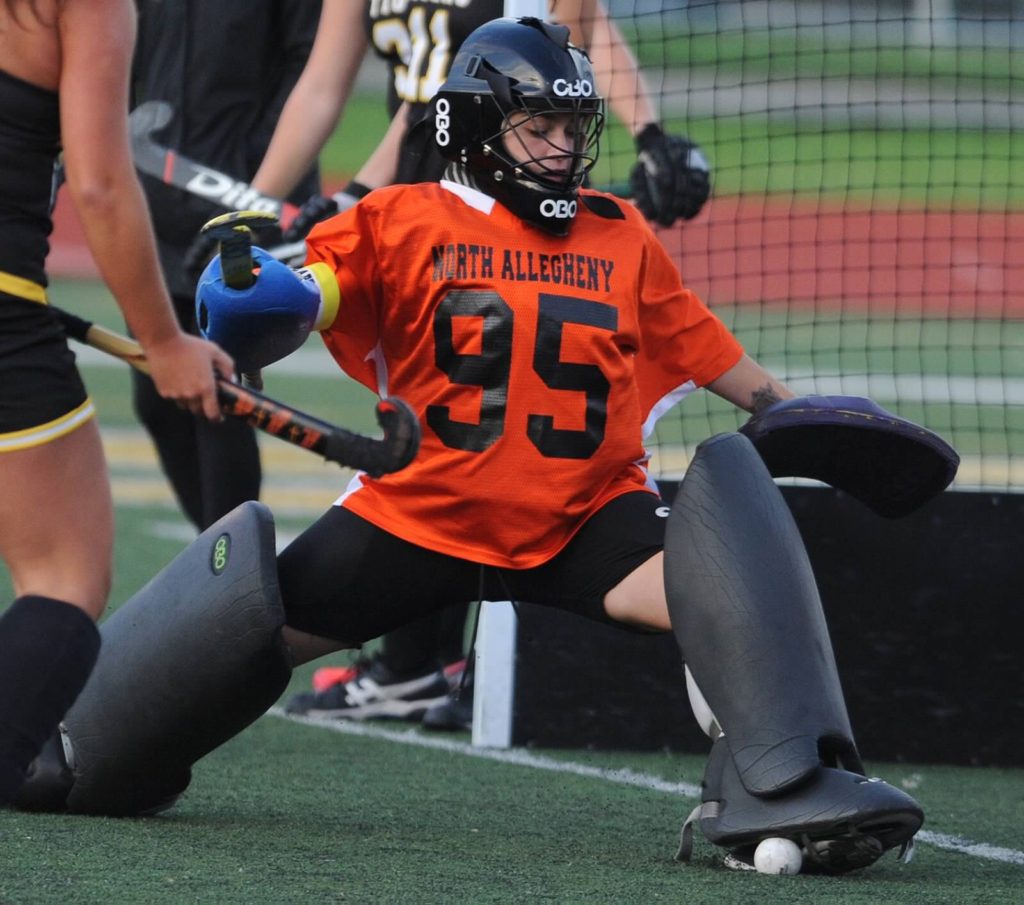 Tigers Shut Out Peters Township, 2-0
The Lady Tigers traveled to Peters high school for a non-section competition and  came away with an exciting 2-0 victory.
The Indians started strong, spending most of the first half in the Tigers' defensive zone. Juniors Kayley Cooper and Trystan Laughrey were a wall of defense and kept the opponent from scoring. Late in the first half,  junior Angie Genter had a fast break away, carrying the ball up the field and driving it across the circle to Olivia Scherrer, who buried the ball in the net.  The Tigers ended the first half leading, 1-0.
The Indians came into the second half with an offensive spark and headed for the goal but the NA defense held firm. Bridget Russell and Laura Schwendeman controlled the midfield, allowing the Tigers to control the game. For most of the half, the teams appeared evenly matched until the Tigers earned several offensive penalty corners. During a corner, the Tigers tallied a second goal when Russell sent a strong pass to senior Gracie Limauro, who tipped the ball into the net for a 2-0 lead. The Indians also forced many defensive corners on the Tigers, but senior goalie Emma Jorgensen made diving saves, refusing to let a ball in the net and resulting in a 2-0 shutout.
The Tigers are 7-3 overall and remain  4-1 in section play.  The Tigers will take the field  at Newman stadium on Wednesday against the Latrobe Wildcats.