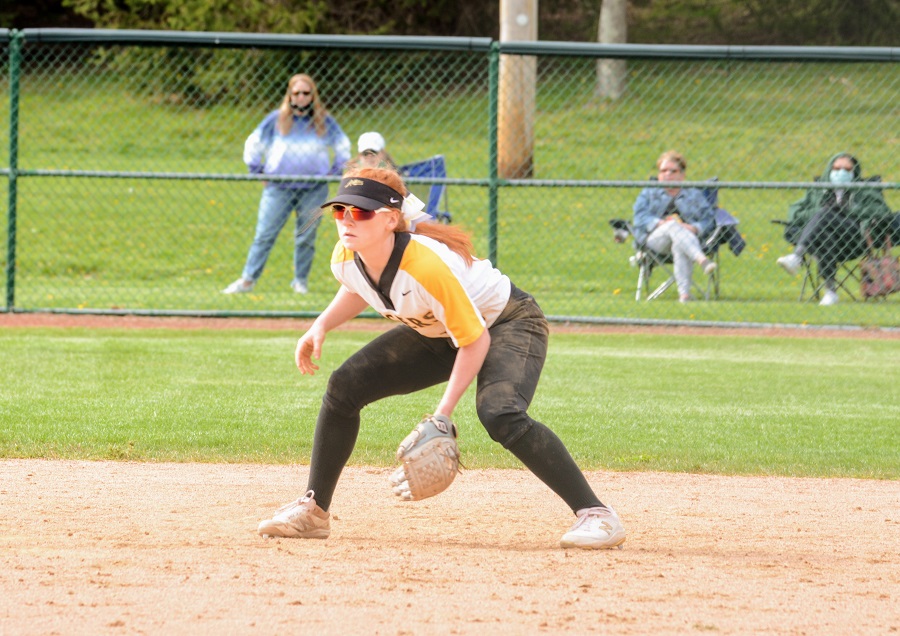 NA Soundly Defeats Baldwin in Season Opener, 20-3
The North Allegheny Tigers earned a non-section victory in their season opener by defeating Baldwin with a final score of 20-3. The NA offense tallied 14 hits, including two grand slams.
NA's offense struck early and often, scoring two runs in the top of the first inning after a single and heads-up baserunning scored senior Alaina Whipkey. Junior Meghan McDonough then singled and scored on a base hit by sophomore Anne Melle. A single by junior Ali Domachowski scored two runs in the second.
A timely double hit by sophomore Caitlin Logan and single by junior Annalyn Isaacs scored three more, leaving the Tigers in the lead 8-1 at the end of the third inning.
In the fourth, senior Alaina Whipkey cleared loaded bases with a grand slam, earning four RBIs on the day. However, the Tigers' offense was not done; junior Sadie Kelly did the same in the fifth, earning four RBIs as well.
NA's defense held Baldwin to five hits. Melle threw three complete innings, followed by freshman pitcher McKenna Rowlands who threw two innings and struck out three.
The Tigers will host non-section opponent Canon-Mac next Tuesday at 4:00pm. The game will be broadcast live by the North Allegheny Sports Network.
Box Score - Softball vs. Baldwin - 03/25/2022
| Score by Innings | 1 | 2 | 3 | 4 | 5 | 6 | 7 | R | H | E |
| --- | --- | --- | --- | --- | --- | --- | --- | --- | --- | --- |
| North Allegheny | 2 | 3 | 3 | 6 | 6 | X | X | 20 | 14 | 2 |
| Baldwin | 0 | 1 | 0 | 0 | 2 | X | X | 3 | 5 | 6 |
WP - Anne Melle (1-0) LP - A. Schumacher (0-1)