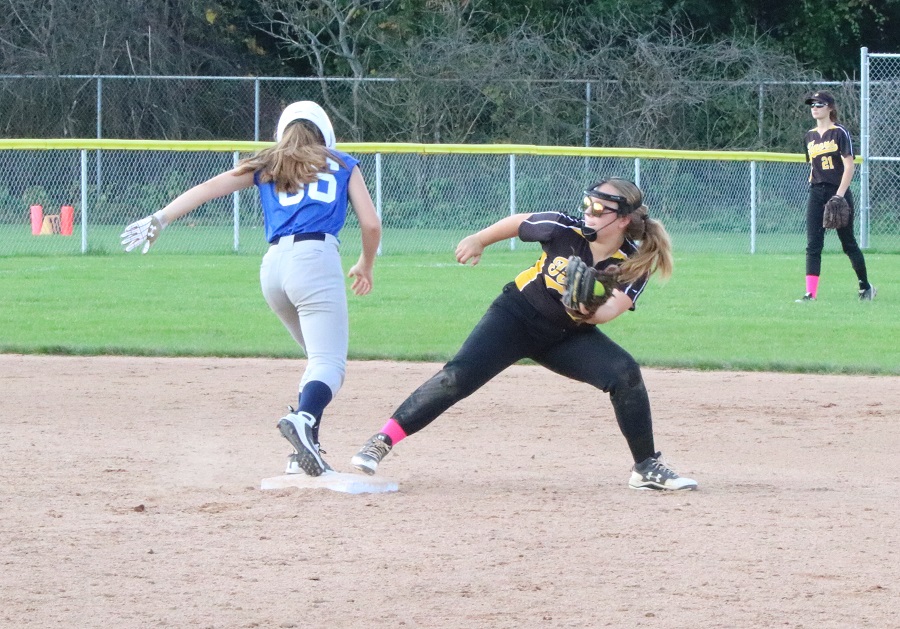 Tigers Split Doubleheader With Mt. Lebanon
by Slow-Pitch Softball Contributor
The North Allegheny slow-pitch softball team earned a doubleheader spit on Sunday with the Mt. Lebanon Blue Devils. The Lady Tigers lost game one, 14-9, but bounced back in game two for an 18-6 victory.
NA had a rough first inning in game one. The Blue Devil scored five runs, but they were eventually stopped with two outs by sophomore shortstop sophomore Lizzie Wetmore, and by strong pitching from senior Melissa Metzger. Finally, in the bottom of the second inning, NA's bats were back. Wetmore hit a triple to deep center, bringing in one run. Senior Jenni Booker brought in another run, junior Kenna White hit a double earning NA a run, and junior Abby Birch brought in two more. It was back and forth the rest of the game, but the Tigers came up short, losing 14-9.
Game two against the Blue Devils was a whole different ball game. In the top of the first inning, NA earned 12 runs. Birch started it off hitting a double, bringing in 3 runs.  Wetmore, Booker, sophomore Carly Snyder, senior Callie Beck, freshman Emily Yanchak, and senior Lindsay Holmes all earned a run. White hit a powerful triple, earning three.  In the third inning, NA brought in six more runs. Defensively, Mt. Lebanon couldn't get anywhere. White, in particular wowed the players and fans with dramatic catches in right center. The Tigers took the Devils in this match-up after only five innings, winning 18-6.