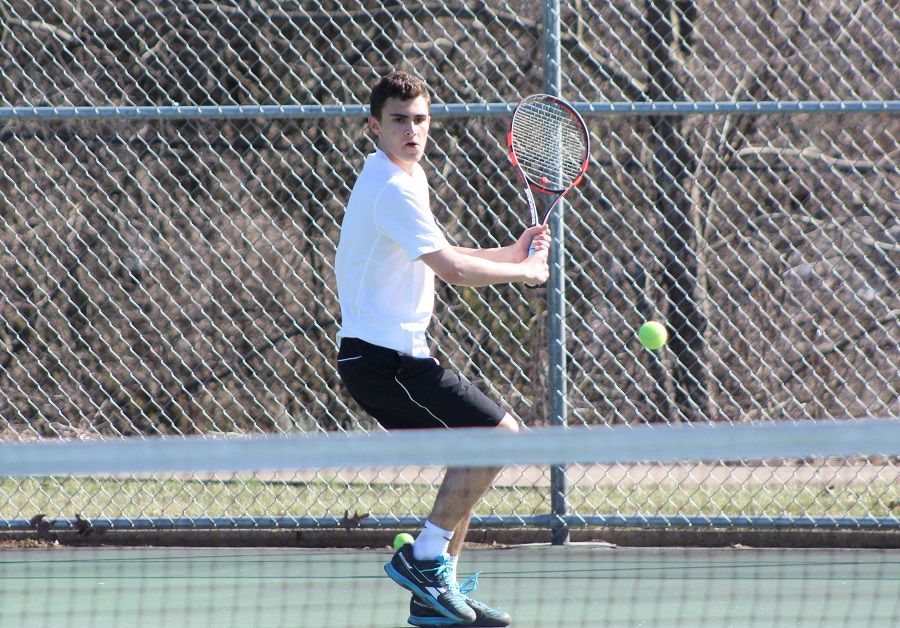 Tigers Sweep Howland 5-0 in Exhibition Match
The Tigers resumed play the last day of Spring Break on Monday afternoon and welcomed the Howland (Ohio) Tigers to Wexford for a friendly exhibition match. When the match concluded, the NA Tigers found themselves 5-0 victors, losing only three games in the process of sweeping their Tiger counterparts.
All of the starting lineup played well, with wins coming from Richard Hofmann, Ivan Voinov and Andrew Chuirazzi at singles. Mark Chuirazzi and Jerry Huang controlled first doubles while Reed Stasko returned to doubles play with Ethan Schenk to take the win in the number two slot.
With the win, the Tigers raised their record to 9-5 on the season. They close out the regular season at home Tuesday afternoon against Thomas Jefferson in a combined Varsity/JV match. The starting time on the NASH courts is scheduled for 3:30 PM.
Match Summary – 04/17/2017
North Allegheny—5 ,Howland (Ohio)–0
Singles
#1 Richard Hofmann (NA) def. Jason Khavari (H) 6-1, 6-0
#2  Ivan Voinov (NA)  def. Bobby Moosally (H) 6-0, 6-0
#3  Andrew Chuirazzi  (NA) def. Ethan Cano (H) 6-1, 6-1
Doubles
#1 Mark Chuirazzi/Jerry Huang (NA) def. Michael Awadalla/Joey Vitali (H) 6-0, 6-0
#2  Reed Stasko/Ethan Schenk (NA) def. Demetrius Greene/Raphael Davis (H) 6-0, 6-0