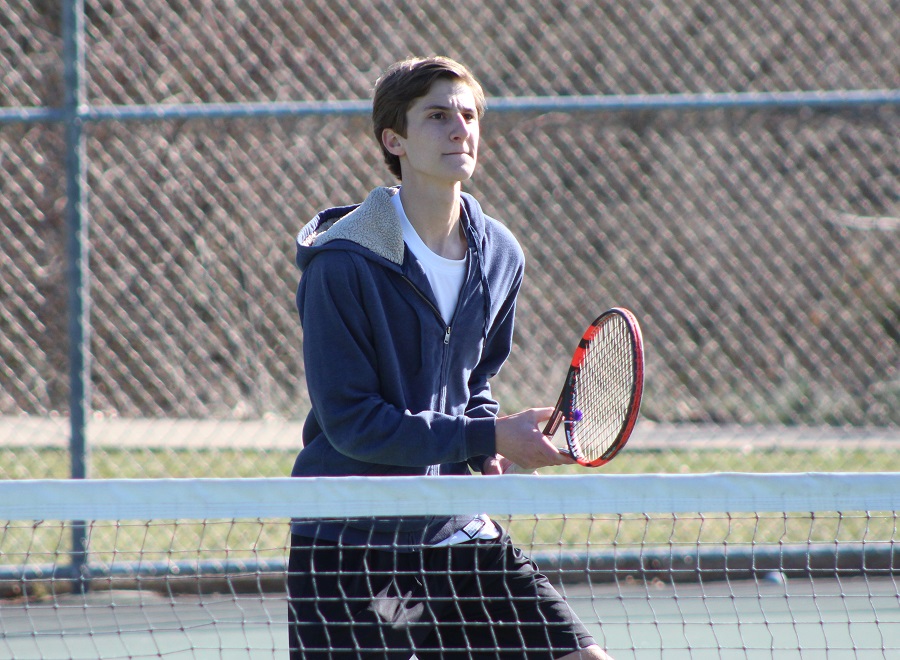 NA Sweeps Mars in Section 2 Contest
The Tigers Tennis Squad returned to Section 2 play Thursday afternoon, indoors at the Lakevue Racquet Club, against their northern neighbor, Mars Area. The Tigers jumped on the Planets early and walked away with a 5-0 victory, using a modified line-up.
Juniors Mark Chuirazzi, Jerry Huang, and senior Reed Stasko made their singles debuts and took each contest in straight sets.  Making their varsity debut a memorable one, sophomores Sanjit Beriwal and Vinay Gupta proceeded to clinch the match with a straight set win at number two doubles.  With the match decided, juniors Rohan Cowlagi and Soureesh Moturi teamed up for the first time at number one doubles and prevailed, again in straight sets.
With the win, the Tigers raised their overall season record to 4-2, including a 4-0 mark in Section 2.
Match Summary – 04/05/2018
North Allegheny—5, Mars Area–0  
Singles
#1 Mark Chuirazzi (NA) def. Graham Strano 6-1, 6-1
#2  Jerry Huang (NA) def. Nick Ryan (MA) 6-0, 6-0
#3  Reed Stasko (NA) def. Zack Greene (MA) 6-0, 6-2
Doubles
#1 Soureesh Moturi/Rohan Cowlagi (NA)  def. Michael Crowley/Dan Feathers (MA) 6-0, 6-0
#2  Sanjit Beriwal/Vinay Gupta (NA) def. Nathan Walker/Jonathan Knotts (MA) 6-1, 6-0