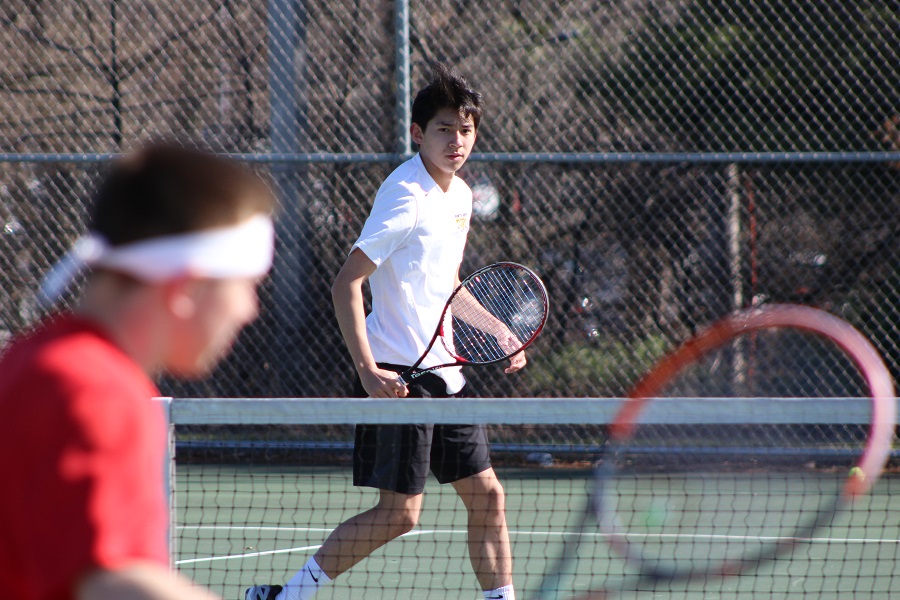 Tigers Sweep North Hills, Clinch Section Title
Friday the 13th proved a fortunate day for the Tigers Tennis Squad as they defeated their rivals, North Hills, in a 5-0 sweep.  The Tigers controlled the Indians from the start and won each match in straight sets.  The win propels the Tigers to the Section 2 crown in WPIAL AAA, and a 7-0 mark against their conference foes.
Using a modified lineup, the Tigers' duo of seniors Richard Hofmann and Ivan Voinov took the first point at number one doubles.  Junior Jerry Huang won at first singles for the second point, and junior Soureesh Moturi clinched the match with a win in his first venture at singles play this season.  Thirty seconds afterwards, senior Reed Stasko prevailed in second singles for the fourth point.  The final tally came off the racquets of junior Rohan Cowlagi and sophomore Sanjit Beriwal at number two doubles.
With the win, the Tigers raised their overall season record to 7-2. Their next opponent is Upper St. Clair, in an exhibition match, Monday afternoon at 3 PM at the Lakevue Athletic Club.
Match Summary – 04/13/2018
North Allegheny—5, North Hills–0  
Singles
#1 Jerry Huang (NA) def. Connor McEwen (NH) 6-0, 6-1
#2  Reed Stasko (NA) def. Duncan Kreps (NH) 6-0, 6-1
#3  Soureesh Moturi (NA) def. Sai Ashton Au (NH) 6-0, 6-0
Doubles
#1 Richard Hofmann/Ivan Voinov (NA)  def. Matt Venturella/Doug Kramer (NH) 6-0, 6-0
#2  Rohan Cowlagi/Sanjit Beriwal (NA) def. Nate Belack/Adam Aguiar-Kosicki (NH) 6-0, 6-2