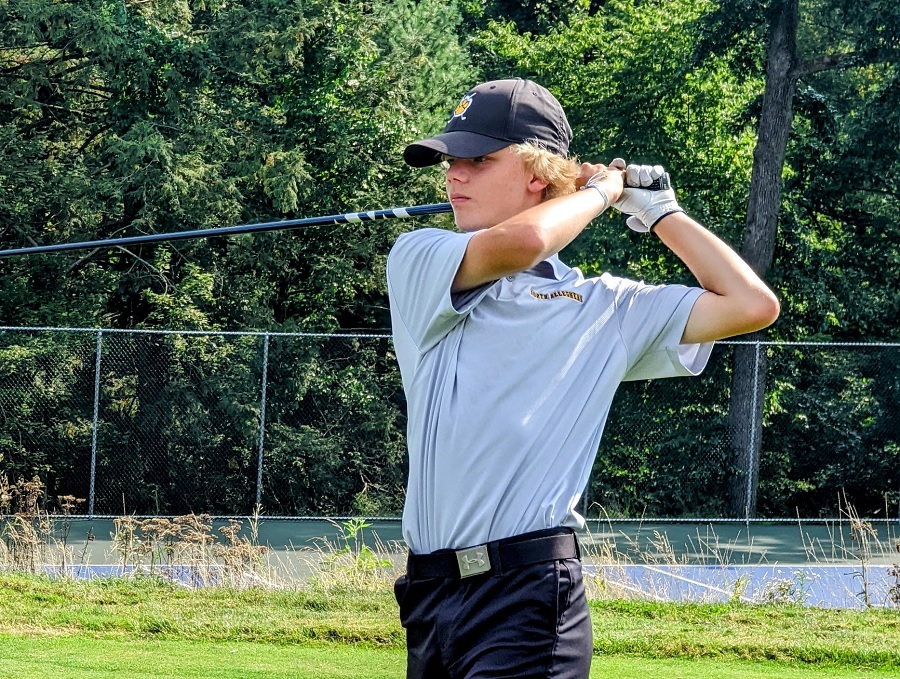 Tigers Take 4th Place At WPIAL Team Semifinals
The North Allegheny boys' golf team placed fourth at the WPIAL Class AAA team semifinals on Tuesday at Beaver Valley Golf Course. The Tigers compiled a team score of 403, which fell just four strokes behind third-place finisher Upper St. Clair (399). The top three teams advance to the WPIAL finals on Thursday. Central Catholic claimed first place with a score of 375 and Plum took second place with a score of 394.
For North Allegheny, sophomore Chris Hoffman led the way with an impressive day, shooting a team-best 78. Junior Collin Wang followed closely behind with a 79 and freshman Colin Ward chipped in with an 80. Junior Jake Watterson and senior Ethan Byrne each shot an 83 to finish out NA's team score. Freshman Ravi Desai carded an 85 to round out the day. For a look at all team and individual scoring, click here.
North Allegheny's appearance in the WPIAL Class AAA semifinals was the team's first since 2015. Congratulations to coach Pat Niven and the entire North Allegheny boys' golf team for an outstanding 2022 season. While the team portion of the season is over, sophomore Chris Hoffman will continue his quest for a state championship at the PIAA individual finals on Oct. 17-18.