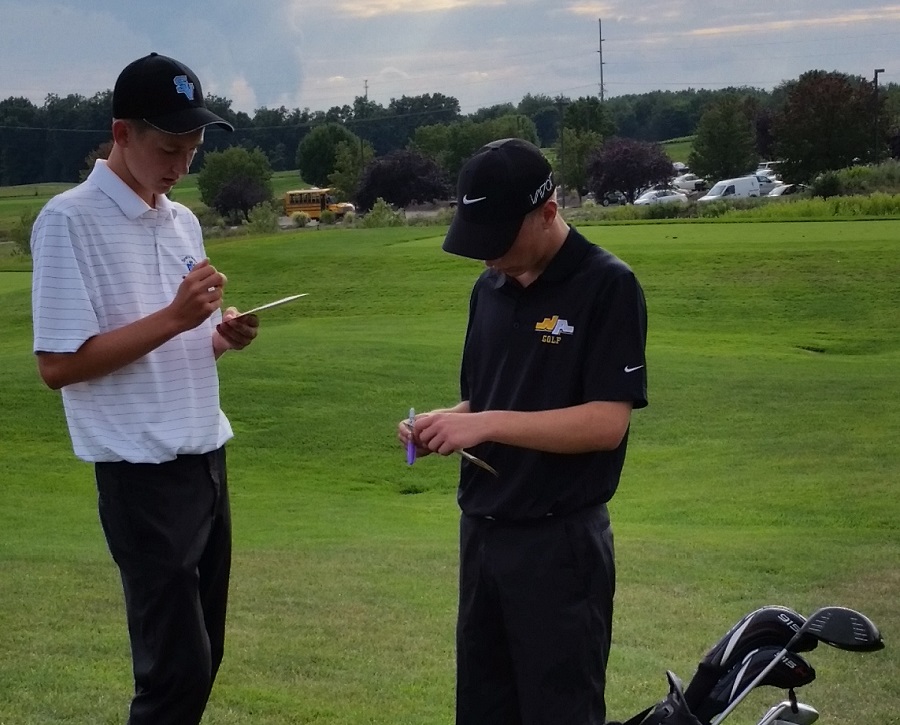 Tigers Take Section Win Over Seneca Valley, 187-194
North Allegheny traveled to Cranberry Highlands Golf Course to battle the Seneca Valley Raiders and sent the Raiders packing with a 187-194 victory.  Leading the charge was junior Ryan Dougherty with an even par 35.  Not to be outdone, sophomore Luke Minsky shot a 36, along with a pair of 38's from senior Noah Wessel and junior David Mrazik. Junior Kyle Dewey shot a 40.  The Raiders were paced by Adam Bushee and Tyler Leake who each shot a 37.
The win takes the Tigers' overall record to 3-0 and 1-0 in the section. North Allegheny faces another section foe on Tuesday with a visit to Shaler at 3:30 pm.
Boys Golf Summary 8-27-15 vs. Seneca Valley
Match Summary

NORTH ALLEGHENY - 187
SENECA VALLEY - 194
NORTH ALLEGHENY
SCORE
SENECA VALLEY
SCORE
David Mrazik
38
Andy Smathers
41
Noah Wessel
38
Adam Bushee
37
Kyle Dewey
40
Garrett Schlick
37
Ryan Dougherty
35
Scott Hangliter
40
Luke Minsky
36
Tyler Leake
39
Hayden Shimko
41*
Mark McNulty
42*
TOTAL
187
194
Patrick Narduzzi
41
Matt Trotta
43
Dillan Layman
41
Isaac Daley
39