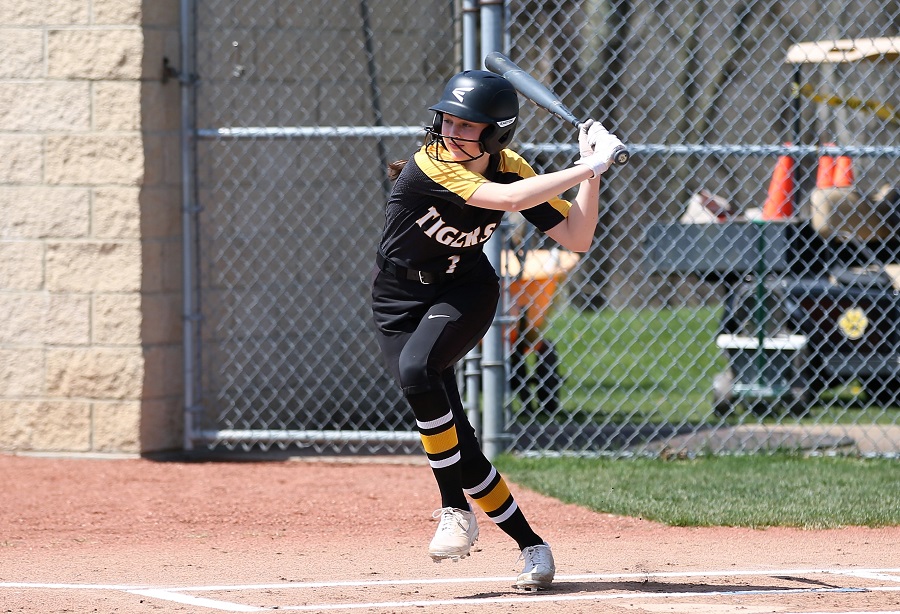 Tigers Take Victory Over North Hills, 6-1
North Allegheny earned a non-section win over last year's WPIAL Class 5A champions, North Hills, with a final score of 6-1. Originally scheduled to travel to Norwin for their second section matchup, the Tigers instead hosted the Indians when the Knights' field was deemed unplayable.
North Hills scored in the top of the first inning on two hits.  However, the Tigers answered back, scoring two runs at the bottom of the inning when senior Reagan Deitrick singled with bases loaded.  At the end of the inning, North Allegheny led 2-1.
The Tigers scored three more runs in the second inning, increasing their lead to 5-1.  Freshman McKenna Rowlands, junior Mayson Brokos, and junior Annalyn Isaacs each earned an RBI.  NA scored one final time in the fifth inning when junior Meghan McDonough singled to center field, scoring a runner from third base.  McDonough went 2-for-3 at the plate to lead North Allegheny in hits.
After the first inning, a strong defensive performance held the Indians scoreless. Sophomore Anne Melle led the Tigers to victory on the mound, throwing seven complete innings. She allowed six hits and one run while striking out three and walking one.
The Tigers improve to an overall record of 10-5. They will return to section play on Monday when they host Hempfield. The game is scheduled to begin at 6:30 pm.
Box Score - Softball vs. North Hills - 05/05/2022
| Score by Innings | 1 | 2 | 3 | 4 | 5 | 6 | 7 | R | H | E |
| --- | --- | --- | --- | --- | --- | --- | --- | --- | --- | --- |
| North Hills | 1 | 0 | 0 | 0 | 0 | 0 | 0 | 1 | 6 | 0 |
| North Allegheny | 2 | 3 | 0 | 0 | 1 | 0 | X | 6 | 5 | 0 |
WP - Anne Melle (7-3) LP - Sophia Roncone