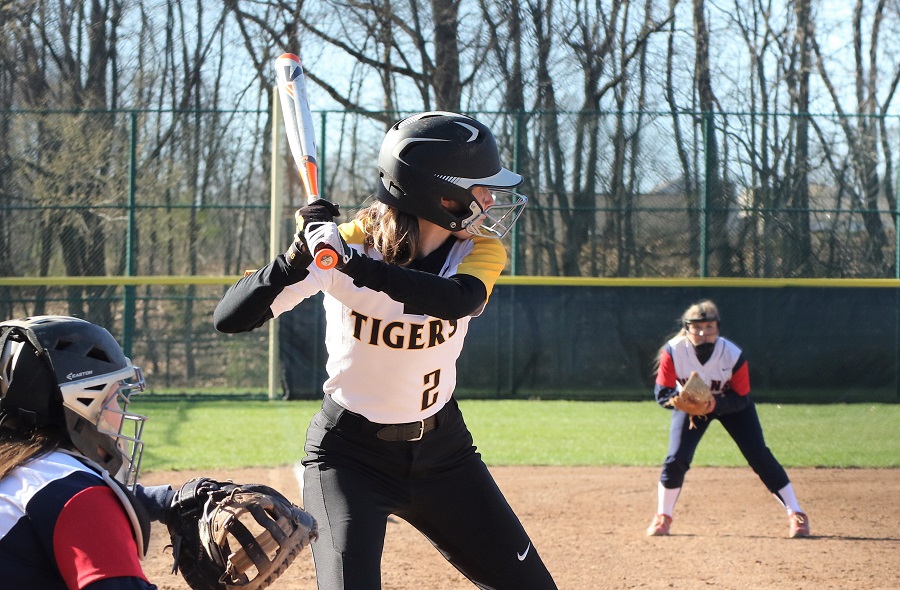 Tigers Tally Thirteen to Top Titans
The North Allegheny Varsity Softball team travelled to Shaler Area on Friday afternoon and returned with a strong 13-3 victory, launching a twenty-hit attack to win in a game shortened to six innings due to the ten-run rule.
Leading the way for NA were Regan Brodine, who went three-for-four with two doubles and three RBI's; Anna Pilotta with a three-for-five day and two RBI's; Ashley Adams, who turned in a three-for four performance; Dana Manz going three-for-three, and Shannon Hamm with three-for four and two runs batted in.  The Tiger defense also shone, highlighted by two excellent running catches by Hamm in right field, and a sensational diving catch in center field by Brooke Serbin.
Adams picked up the win with a complete game performance, while Lily Buckshaw took the loss for the Titans. The win keeps the Tigers in first place in Section 3-AAAAAA with a 5-1 section record and raises their overall record to 7-4.  NA will be in action on Saturday with two road games in Howland, Ohio.
Softball vs. Shaler, 4-20-18
| Score by Innings | 1 | 2 | 3 | 4 | 5 | 6 | 7 | | R | H | E |
| --- | --- | --- | --- | --- | --- | --- | --- | --- | --- | --- | --- |
| North Allegheny | 0 | 8 | 1 | 1 | 0 | 3 | X | | 13 | 20 | 4 |
| Shaler | 0 | 1 | 0 | 0 | 1 | 1 | X | | 3 | 8 | 0 |
WP - Ashley Adams LP - Lily Buckshaw