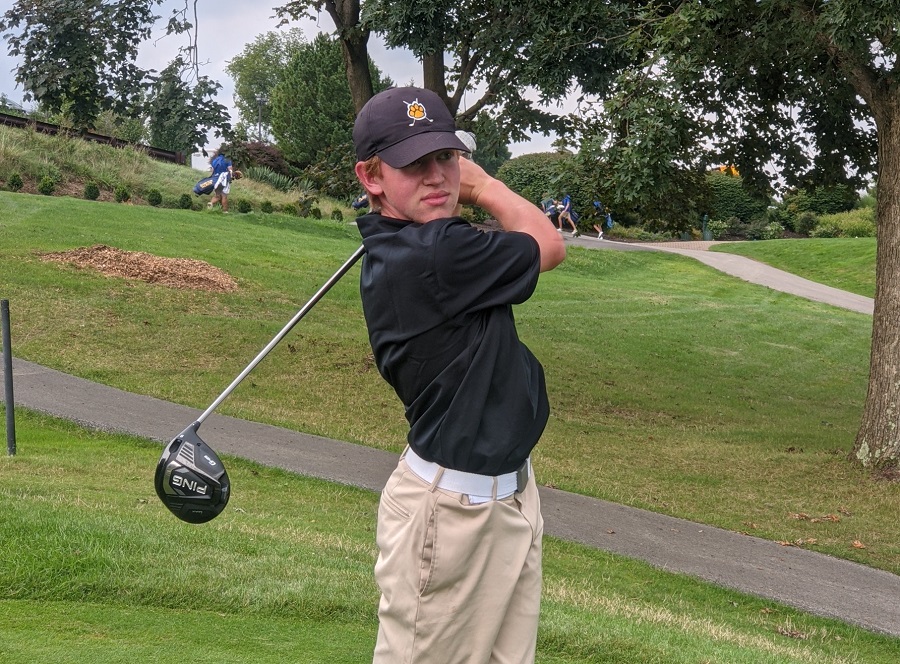 Tigers Tame Panthers For Non-Section Win, 193-199
The North Allegheny boys' golf team earned a fourth consecutive victory on Wednesday afternoon with a 193-199 non-section over Franklin Regional.
The Tigers tamed the Panthers at North Park Golf Course thanks to a trio of 38's from sophomore Chris Hoffman, junior Jake Watterson and senior Ethan Byrne. Also helping to secure the win was junior Collin Wang with a 39 and freshman Ravi Desai with a 40. Franklin Regional was led by Liam Copeland with a 35.
North Allegheny leaps to 10-2 on the season with the win. The Tigers return to section play with a home match against Seneca Valley at North Park.
Boys Golf Summary 9-14-22 vs. Franklin Regional
Match Summary
NORTH ALLEGHENY - 193
FRANKLIN REGIONAL - 199

NORTH ALLEGHENY
SCORE
FRANKLIN REGIONAL
SCORE
Chris Hoffman
38
Liam Copeland
35
Ethan Byrne
38
Luke Anderchak
45
Jake Watterson
38
Ty Kapusta
40
Colin Ward
42*
Nolan Savinda
46*
Collin Wang
39
Colt Holt
42
Ravi Desai
40
R.J. Kelly
37
TOTAL
193
199
Zach Jubeck
44
Colin Rende
43
Jackson Talerico
42