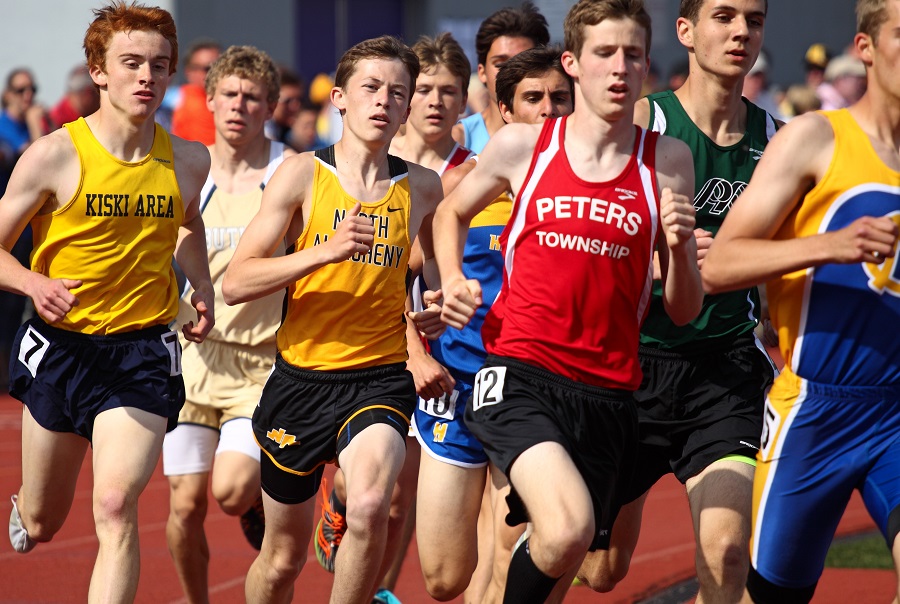 Tigers Top Mountain Lions To Begin 2016
The NATF Tigers opened the 2016 season competing against a very competitive Altoona squad at Newman Stadium on Tuesday.  The Girls' team earned their first victory of the season with a score of 101.5 – 48.5.   The Lady Tigers were able to secure 13 first place finishes out of 18 possible events.  Leading the way for the Tigers were Autumn Baldwin winning the 100m and 200m races along with Jolene Yon winning the Triple Jump and High Jump.
On the Boys side, it came down to the final few events of the meet to determine the winner with the Tigers edging out Altoona, 80-70.  Ayden Owens was able to capture first place in both the High Hurdle and Intermediate Hurdle races.  The Javelin squad of Andrew Manz, Jacob Fritsch, and Will Thompson were able to sweep their event.
The Tigers host their next nonsectional showdown against Erie Cathedral Prep and Villa Maria on Friday at Newman Stadium.  The meet is scheduled to begin at 4pm.