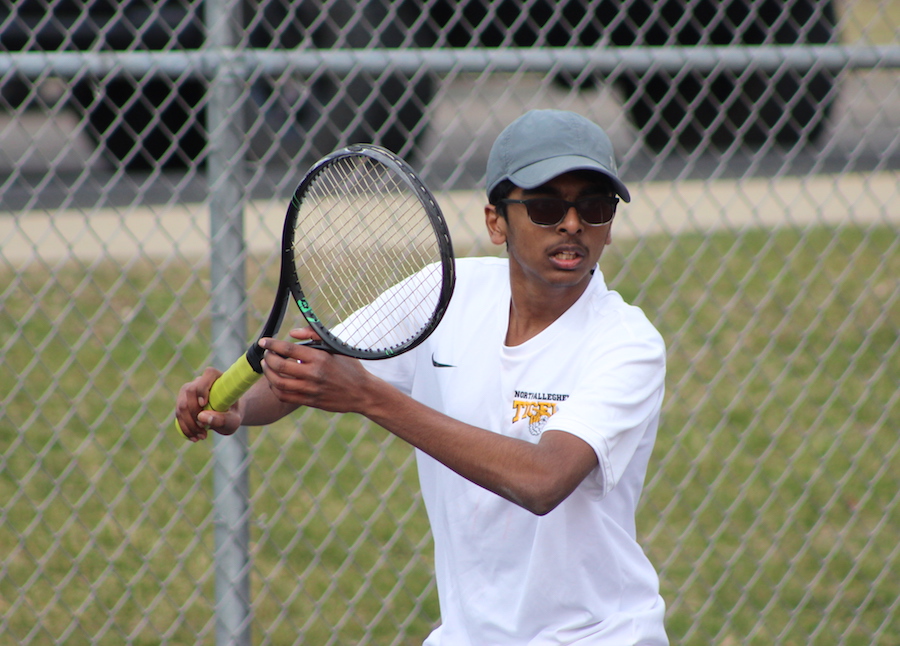 Tigers Toppled by Gators in WPIAL Finals
The WPIAL 3A Boys' Tennis Championships concluded Wednesday afternoon at the Swanson Tennis Center, located at Washington & Jefferson College.  In the final WPIAL contest of the season, the 3rd seeded Gateway Gators tangled with the top seeded NA Tigers for Western PA bragging rights.  It was a tale of two contrasting teams, as North Allegheny dominated doubles competition while Gateway dominated singles play.  When the balls stopped bouncing, the result was a 3-2 Gateway win and WPIAL title.
With their first loss of the season, the Tigers fall to 13-1.  As WPIAL play ends, PIAA competition now begins.  Both Gateway and North Allegheny qualified for the state tournament starting Tuesday, May 16.  The Tigers will travel to take on the winner of the 10-8 sub-regional contest between an Erie-area team and a City of Pittsburgh team.  Details of the specific team match-up and location will be provided when available on the North Allegheny Sports Network.  In the meantime, congratulations to the runners-up Tigers and the champion Gators.
Match Summary – 05/10/2023
Gateway 3, North Allegheny 2
Singles
#1 Adam Memije (G) def. Shaun Fernando (NA) 6-3, 6-0
#2 Zidaan Hassan (G) def. Manas Kathir (NA) 6-4, 6-4
#3 Logan Memije (G) def. Evan Kaufman (NA) 6-1, 6-2

Doubles
#1 Amit Bhandari/Sri Thirumala (NA) def. Giovanni Falbelli/Zack Meshanko (G) 6-0, 6-0
#2 Matt Kampi/Adhav Ramadas (NA) def. Blake Marsh/Trey Boden (G) 6-1, 6-0