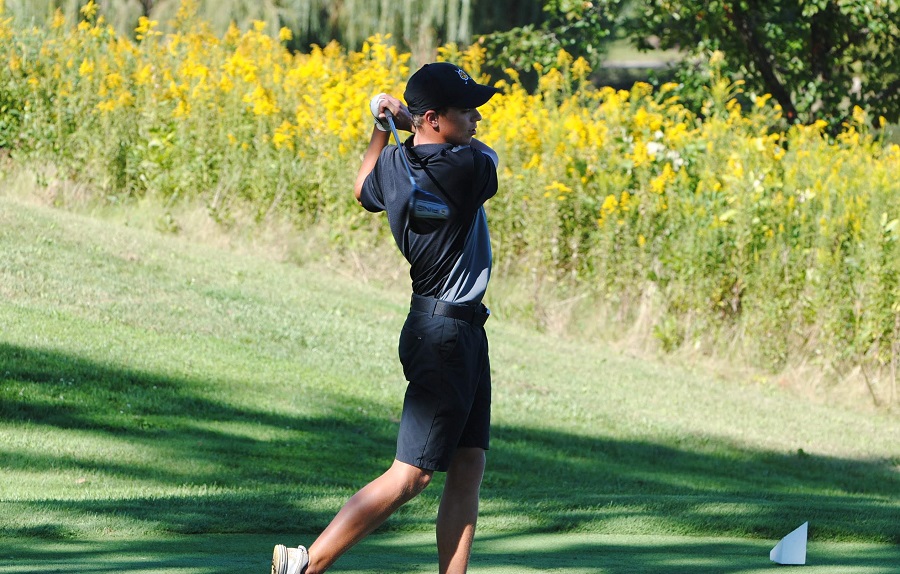 Tigers Wade Past Shaler To 40-Stroke Win
On a waterlogged afternoon at North Park Golf Course, the North Allegheny boys' golf team waded through the rain drops for a 194-234 victory over the Shaler Titans. The skies opened, causing two stoppages in play. However, the precipitation did not deter the Tigers from claiming their first win of the season by an impressive 40 strokes.
North Allegheny seniors Peter Canovali and Adam Steinmetz topped the scorecard with an even par 36. Aiding the Tigers in their victory were Portland Canovali and Collin Wang, who each shot a 39. Finishing out the scoring was J.J. Dopkosky with a 44. Shaler was led by Joey Greenaway, who carded a 39.
North Allegheny improves to 1-2 overall and 1-1 in section play. The Tigers host the Mars Planets on Thursday at North Park Golf Course in their third section match of the season.
Match Summary
NORTH ALLEGHENY - 194
SHALER - 234

NORTH ALLEGHENY
SCORE
SHALER
SCORE
Peter Canovali
36
Joey Greenaway
39
Adam Steinmetz
36
Vinny Turbian
DQ*
Portland Canovali
39
Matt Williams
48
Collin Wang
39
Aidan Nye
52
J.J. Dopkosky
44
Dylan Ricci
45
Grant McKissock
47*
Mitch Treehar
50
TOTAL
194
234
Flynn McGurrin
46
Korey Helfer
49
Mike Delucia
49