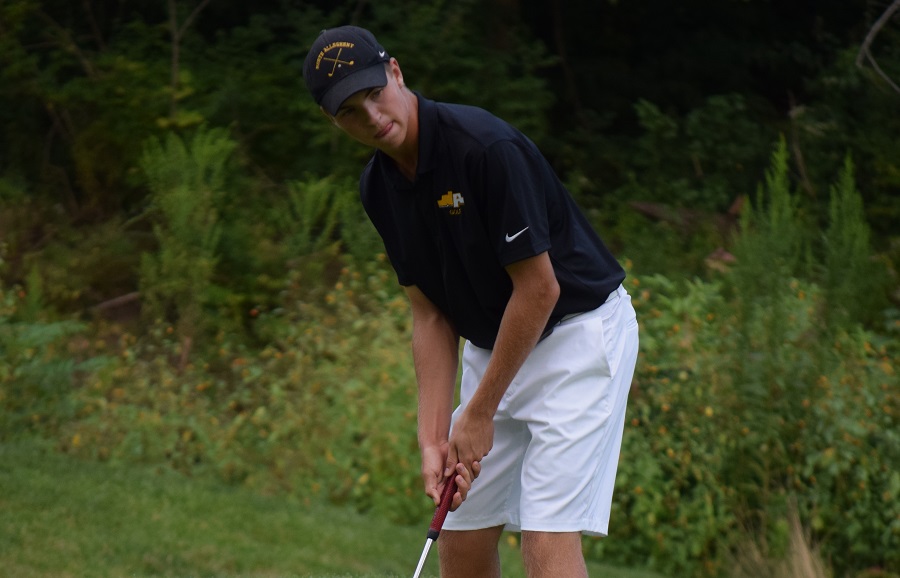 Tigers Win Non-Section Playoff With Upper St. Clair
It took two playoff holes to decide a victor but in the end it was North Allegheny who left Upper St. Clair Country Club with a non-section win. The match ended in a 193-193 tie on a sweltering afternoon in the south hills.
Coach Pat Niven sent out his low man, Ryan Meyer, and senior co-captain Luke Minsky to battle two of USC's players in the playoff. After the first playoff hole, the teams were still tied and moved on to hole no. 3, a 223-yard par 3. Meyer and Minsky both pared the hole while each of the USC players bogeyed, securing the win for NA.
Overall Meyer shot a 36 and Teague Urban totaled a 37. Minsky carded a 38, followed by Julia Rau's 40. Scott Fitzgerald and Adam Fitzgerald each checked in with a 42. Upper St. Clair was led by Matt Platt who shot a 37.
North Allegheny improves to 11-7 overall on the year.