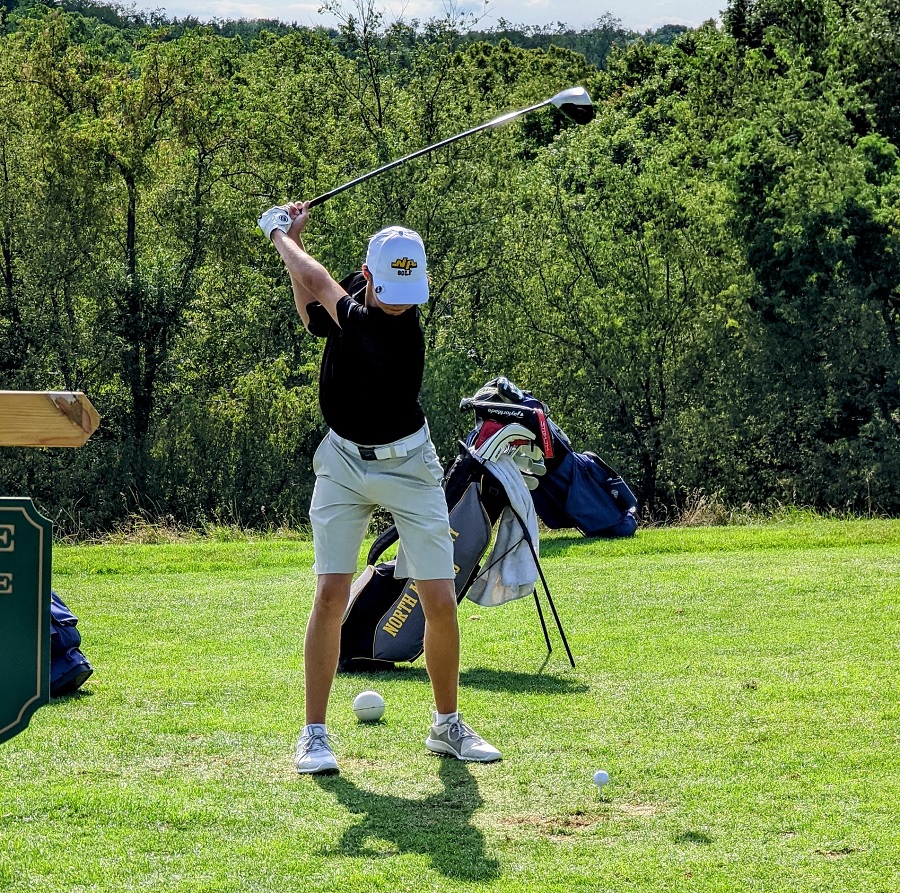 Tigers Win Opener Over Hampton, 194-211
The 2022 golf season swung into action on Thursday afternoon as the North Allegheny boys' golf team defeated the Hampton Talbots at North Park Golf Course, 194-211.
The Tigers were paced by junior Collin Wang and sophomore Chris Hoffman, who shot a 2-over par 37. Junior Jake Watterson and freshman Colin Ward came through with a pair of 39's, while freshman Ravi Desai added a 42.  Hampton was led by Peter Kramer, who shot a 38 for the Talbots.
North Allegheny looks to build off their season-opening victory with a Tuesday matchup on the road against the Mt. Lebanon Blue Devils. Tee time is set for 3:30 p.m.
Match Summary
NORTH ALLEGHENY- 194
HAMPTON - 211
NORTH ALLEGHENY
SCORE
HAMPTON
SCORE
Collin Wang
37
Peter Kramer
38
Chris Hoffman
37
Robert Coll
41
Jake Watterson
39
Matthew Erka
43
Ravi Desai
42
Avish Vlas
45
Jackson Talerico
43
Run Ruyah
48
Colin Ward
39
Joey O'Donnell
44
Colin Rende
44
Andrew Baguato
49
TOTAL
194
211