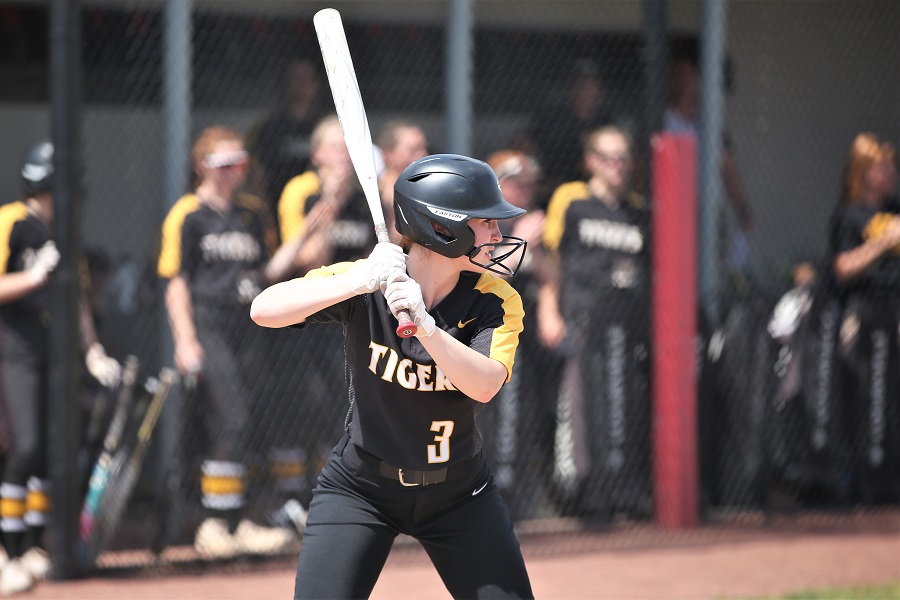 Tigers Win Season Opener In Orlando, Florida
North Allegheny softball earned its first win of the 2023 season against South Fayette with a final score of 7-5. While only 26 miles apart, the schools matched up in sunny Orlando, Florida for the contest as part of each team's respective spring training trips.
The South Fayette Lions scored three runs in the top of the first inning, but North Allegheny answered back with four. Senior Meghan McDonough started the offense for the Tigers with a double, scoring sophomore McKenna Rowlands. Sophomore Sammy Plotsko then hit a home run over the left field fence, scoring two more. Senior Reagan Sheets gave the Tigers a 4-3 lead with an RBI single to right field.
South Fayette came back in the second, scoring two additional runs to regain the lead, 5-4. However, the Tigers' offense wasn't finished, scoring a tying run on a single by Rowlands that scored senior Katie Lucas. North Allegheny scored twice again in the fifth to secure the lead after a single by senior Mayson Brokos and another RBI by Sheets. Sheets and Plotsko finished the day with two RBIs apiece, while McDonough went 3-4 with one RBI.
This game was the first of two played in Orlando, Florida; the Tigers will face Phillips Exeter Academy of Exeter, New Hampshire next.
Box Score - Softball vs. South Fayette - 03/18/2023
| Score by Innings | 1 | 2 | 3 | 4 | 5 | 6 | 7 | R | H | E |
| --- | --- | --- | --- | --- | --- | --- | --- | --- | --- | --- |
| South Fayette | 3 | 2 | 0 | 0 | 0 | 0 | 0 | 5 | 7 | 1 |
| North Allegheny | 4 | 0 | 0 | 1 | 2 | 0 | X | 7 | 9 | 1 |
WP - Sammy Plotsko (1-0) LP - M. Cavenaugh