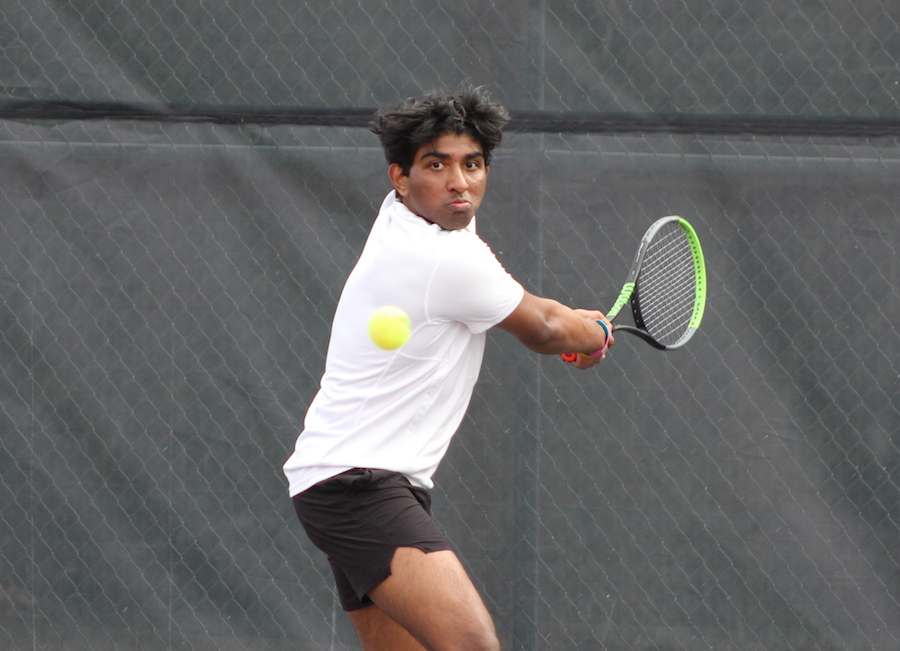 Tigers Win Section 2 Championship With Seneca Valley Shutout
On the last day of Section play Friday afternoon, the Tigers hosted the Seneca Valley Raiders and shutout their Butler County brethren 5-0 to claim the Section 2-AAA championship.  Senior Manas Kathir, freshman Evan Kaufman, and sophomore Sri Thirumala took one, two, and three singles respectively, all in straight sets.   Junior Amit Bhandari and freshman Matt Kampi at one doubles along with freshman Adhav Ramadas and junior UT Tiwari at two doubles all took their contests in straight sets.
With the win the NA Tigers improve to 9-0 on the season overall, combined with an unblemished 6-0 section record.  They await their seed for the WPIAL Team Playoffs scheduled to begin the week of May 1.   In the meantime the Tigers play a series of exhibitions next week starting with a key contest against Shady Side Academy on Monday.  Match time is scheduled for 3:30 PM on the NASH courts.
Match Summary – 04/21/2023
North Allegheny 5   Seneca Valley 0
Singles
#1 Manas Kathir (NA) def. Michael DeVyver (SV) 6–2, 6-0
#2 Evan Kaufman (NA) def. Mark Evelsizer (SV) 6-1, 6-0
#3 Sri Thirumala (NA) def. Nathan Craig (SV) 6-1, 6-0
Doubles
#1 Amit Bhandari/Matt Kampi (NA) def. Graham Logue/Tom Beresynak (SV) 6-2, 6-0
#2 Adhav Ramadas/UT Tiwari (NA) def. Mark Wilson/Andrew James (SV) 6-0, 6-2