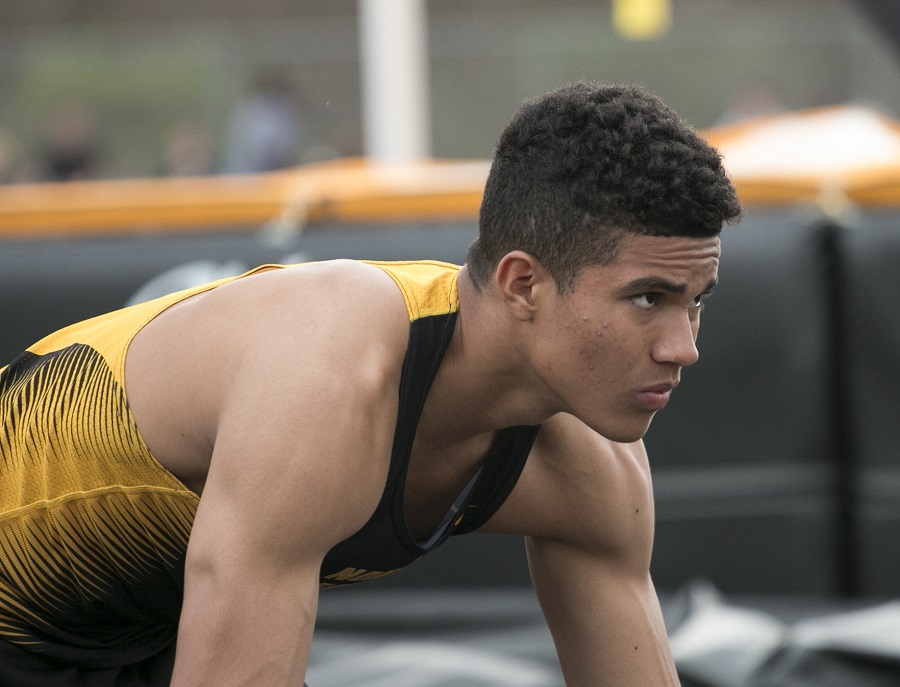 Two School Records Fall In Section Sweep
The Tigers hosted their first home meet on Wednesday against sectional rivals Pine Richland and North Hills.  The NA Boys dominated their opponents with winning scores of 135-45 against Pine Richland and 130-20 against North Hills.
Individual winners on the track began with Donovan Rice winning the 100m High Hurdles.  The distance crew were able to win all their races with Dan McGoey in the 800m,  Connor Foody in the 1600m and Cam Phillips in the 3200m Run.   Ayden Owens had another record breaking day, this time breaking two long standing school records.  He shattered the 10-year 100m Dash record, previously held by Brian Austin set back in 2008 (10.78) by running a time of 10.64 seconds.  Later in the meet Ayden also took down the 200m Dash record with a winning time of 21.56 seconds.  This broke the longstanding record set 21 years ago by Ryan Tolhurst, a converted time of 21.64 seconds.  Ayden concluded the meet with a winning performance in the Shot Put.  Other NA winners in the field events included Jono Pelusi in the Pole Vault, Josh Sanders in the Triple Jump, Richie Pajack in the High Jump, Dylan Wall in the Discus and Joe Fritsch in the Javelin.    
Several NA Girls captured individual victories in the meet.  Casey Burton continues to dominate in the 100m Dash and Long Jump events.  Emily Naughton outkicked her opponents in the 400m Dash.  Keeley Misutka won both the 1600m and 800m Runs.  Clara Savchik raced her way to another victory in the 3200m Run.  Mackenzie Caudill  bested he opponents by over a foot in the Shot Put.  Sophomore Jessica Kotrick  captured first place with a winning throw in Discus.  And the last team points of the night were scored by Vittoria LaRosa who won the Pole Vault.  The team defeated Pine Richland 95-55 and North Hills 125-26. 
The NATF Varsity squad will travel to Butler on Friday to participate in the Butler Invitational.