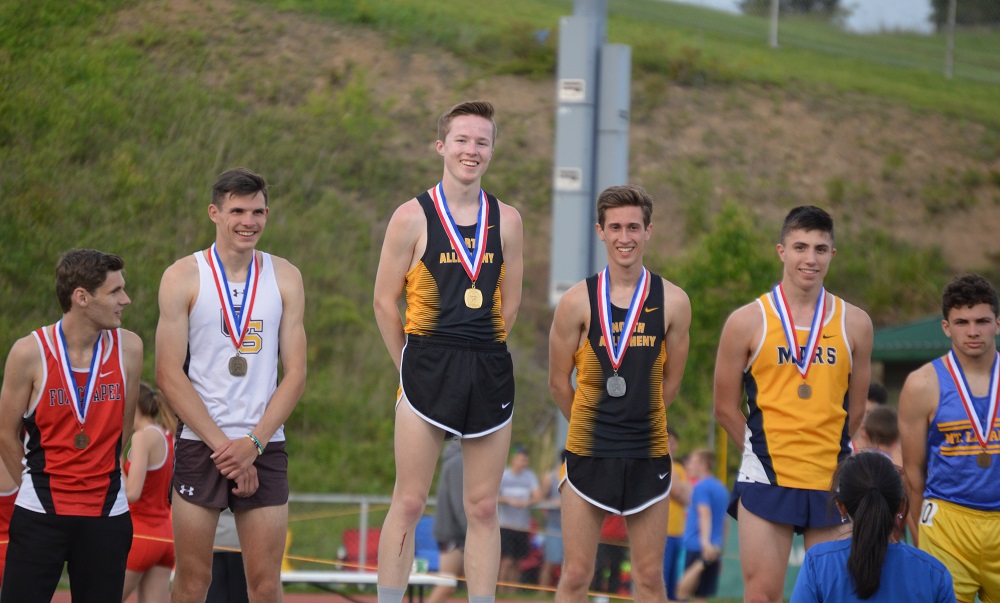 Two Tigers Win Gold At WPIAL Individual Championships
Casey Burton and Zach Kinne both won WPIAL gold on Thursday at the 2019 WPIAL Individual Championship Meet held at Slippery Rock University.  Burton won the Girls Long Jump event, also placed third in the 100m Dash and was a member of the third place 4x100m relay team. Burton combined with teammates Emily Naughton, Bailee Miara, and Morgan McConnell for bronze in the 4x100m relay.  All three events qualified for the PIAA State Championship Meet.
After placing second in the 1600m Run, Kinne mustered the energy and stamina to win the 3200m Run.  Following closely behind in that race was Dan McGoey with a second-place finish.  Other state meet qualifiers on the team included Donovan Rice in the High Hurdles Race (4th), Hannah Lindgren in the 3200m Run (3rd), Joey Porter in the 200m Dash (2nd), and the Boys 4x800m Relay placing second overall in the event (Kinne, McGoey, Luke Turkovich, Connor Foody). Podium performances came from Keeley Misutka, finishing seventh in the 1600m Run, and the 4x400m relay team of Jacob Porter, James Huber, Brennan Donovan, and Porter finishing the meet with a sixth-place medal.
The PIAA State Championships will be held on May 24 and 25 at Shippensburg University.