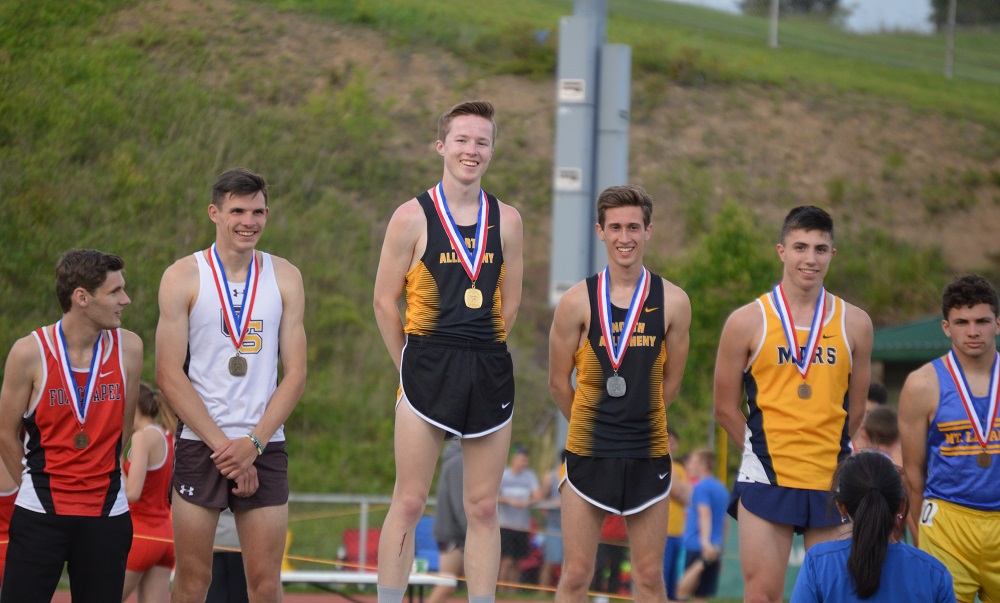 Zach Kinne Crowned PIAA Champion
On Saturday morning, Zach Kinne ran against the fastest twenty-five 3200m runners in the state at the PIAA State Track and Field Championships held at Shippensburg Universtiy.  Kinne led the race from start to finish with a blistering time of 9:01.94 and was crowned the Class AAA State Champion.  Teammate Daniel McGoey finished third in the same race, just seven seconds behind Kinne.  Both ran their seasonal best performances.  A few hours later, Kinne also competed in the 1600m Run and finished sixth place overall.
Two NA Lady Tigers competed in the finals at the meet.  Hannah Lindgren finished in 10th place in the 3200-meter run while later in the afternoon, Casey Burton stood on the podium with a second place performance in the Long Jump with a leap of 19'4 ½".
This concludes the 2019 NATF season and with three of these outstanding athletes returning next year, the future remains strong and competitive for NATF.  Congratulations to all NATF athletes on a successful season.