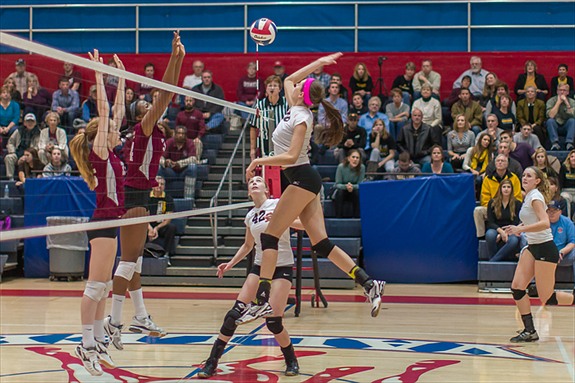 NA Girls' Volleyball Scratches Past State College In PIAA 1st Round
The North Allegheny Lady Tigers swept past the State College Little Lions on Tuesday night, 3-0, in the opening round of the PIAA Girls' Volleyball playoffs from Chartiers Valley High School.  NA earned the win with set scores of 25-21, 26-24 and 25-23.
Senior Jamie Robatisin helped pace the Tigers with a team-high 10 kills, three digs and two blocks.  Senior Danielle Wall added nine kills, two blocks and two aces. Erin Swartz and Meg Morningstar stacked the middle, collecting three blocks apiece. Libero Jess Samuels notched a team-high 14 digs.  Setter Beth Muhlenkamp dished out 20 assists and posted a pair of aces.
North Allegheny improves to 20-0 and moves on to play District 3 runner-up Hempfield in the state quarterfinals on Saturday.  Game time is set for 2:00 pm in Altoona. For the entire PIAA Class AAA Bracket, click here.