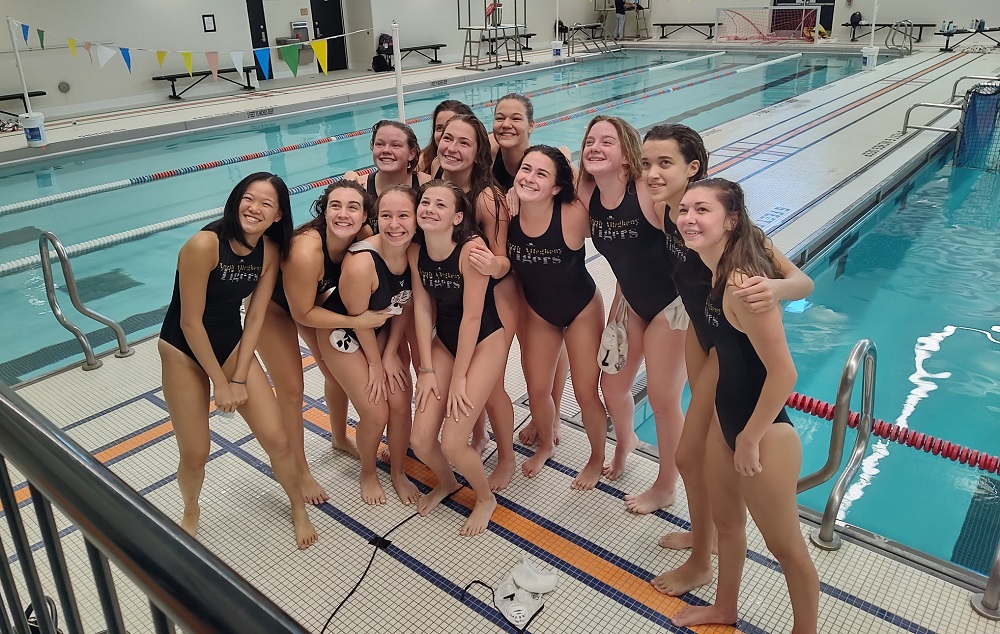 NA Water Polo Crowned Western Conference Champs
The North Allegheny water polo team completed the Western Conference Round Robin on Saturday with a pair of wins against McDowell and the NA Boys and Girls were crowned Western Conference champions.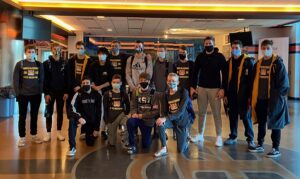 The NA Boys opened the action on Saturday with a 12-8 triumph over the Trojans. Trailing 6-5 at the half, NA exploded in the third quarter for six goals en route to the victory. Senior captain David Lomakin led the offensive outburst with six goals and sophomore Keller Sens added a hat trick. Senior Tyler Tieppo, junior Ethan Berty and sophomore Ben Gavran also scored goals in the win. Sophomore Sean McClellan tallied a team-high four assists and three steals. In net, Eliot Maravich made 12 saves to earn the victory.
The Lady Tigers used a staunch defense to shut down McDowell for a 9-5 win. Junior goalie Hannah Ziegler built a near impenetrable wall with 17 saves on the afternoon. Marissa Dorman, Natalie Marquiss, Emma Donnelly, Rebecca Melanson and Emma Halle all had steals defensively. On offense, Halle led the way with a team-high four goals, followed by Melanson with finished with a hat trick. Dorman and Anna Kegel chipped in with goals as well.
The NA Boys jump to 10-2 on the season and the Lady Tigers improves to 9-4. The Western Conference champs will compete next on Saturday at an "End of Season Tournament" hosted by Wilson High School. The officially sanctioned State Championship will not be held this year by the PA Water Polo Commission but four teams will still compete at the "End of Season Tournament" on Saturday to decide state supremacy.
We are NA! Both Boys and Girls Water Polo Teams are Western Conference Champs. No tricks, just treats today @NATigerAthletic pic.twitter.com/x2luhVsKo3

— Tiger Water Polo (@WaterPoloTiger) November 1, 2020