View News For
2022-2023 News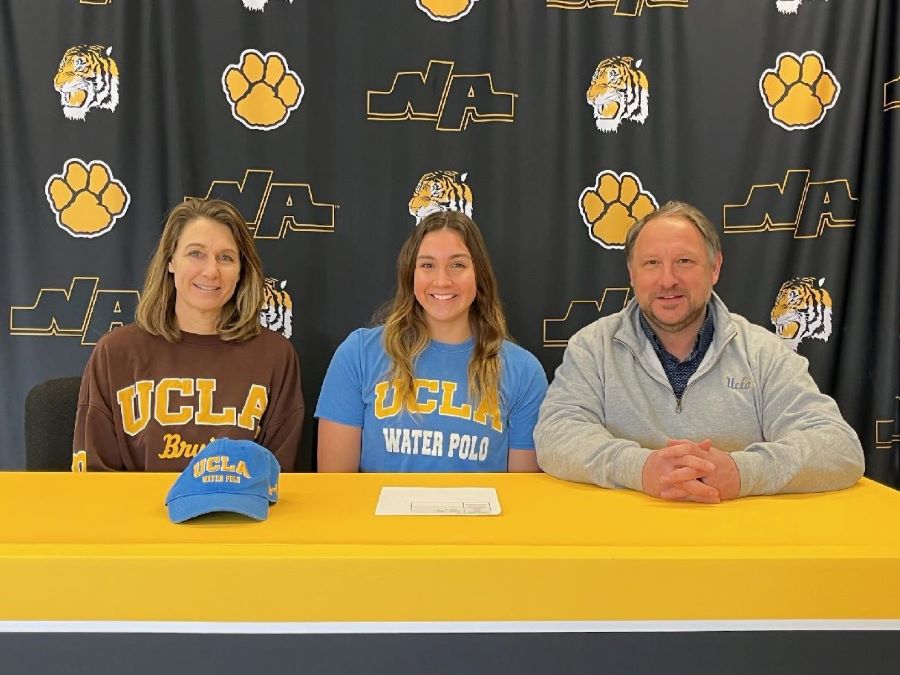 North Allegheny senior, Becca Melanson, signed her letter of intent on November 9, 2022 and accepted a scholarship to continue her water polo career with the UCLA Bruins.  The Bruins have won seven National Championships and have been in the final four every year since 2011. Melanson is a top-10 recruit nationally from the class of 2023 and chose UCLA because of its ideal mix of athletics, academic opportunities and location.  Her major is undecided at this time.
Melanson has excelled at a national and international level and is part of USA Water Polo's Olympic pipeline and the first female player from North Allegheny to be selected to a national team. In summer of 2022, she earned a gold medal at the Junior Pan Am Games and was the only athlete on Team USA's roster from outside California. Melanson is North Allegheny's all-time leading scorer (322 goals), overall points earner and has earned all-state and all-conference awards in each of her 4 years. The Pennsylvania Water Polo Coaches Association voted and recognized Melanson as the top player in the state for the 2022 season, earning her the "Miss Water Polo" title. Melanson is also an All-American sprinter for the North Allegheny girls' swim team and helped the Tigers earn a 14th consecutive WPIAL title, and a 3rd place finish at the 2022 PA State Championship.
She is pictured with her Mom and Dad, Jeannine and Tony Melanson. Not pictured is her brother Marc ('22) who played lacrosse and sister Sophia ('18) who also played water polo for North Allegheny.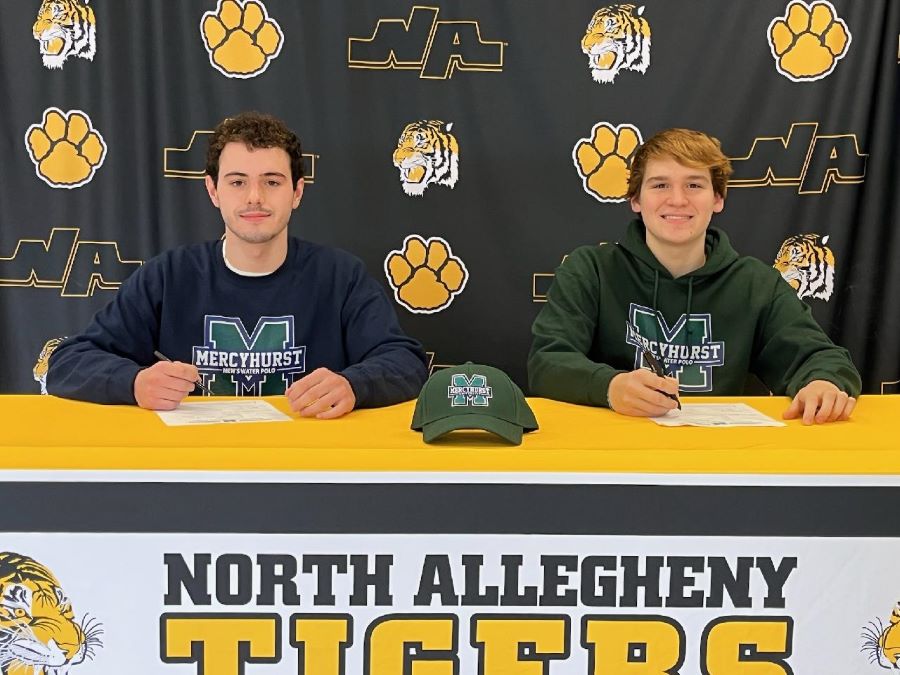 North Allegheny seniors Keller Sens and Ben Gavran have made their college choices for collegiate water polo. Sens and Gravran each signed their letters of intent with Mercyhurst University on Friday to continue their academic and water polo careers at the next level.
Sens is a four-time All-State selection and garnered first-team All-State honors as a senior this past fall. The two-year captain was one of NA's top scorers this season and netted 60 goals, along with 30 assists and 45 steals on defense. Sens is a four-time USA Water Polo Academic All-American and led his 18U Junior Olympic Team to a gold medal finish in 2022. He is also a member of the prolific North Allegheny swimming and diving team.
Gavran is a two-time All-State honoree and was a third-team All-State pick this season. He fired in 50 goals with 21 assists and 37 steals on defense. Like Sens, Gavran is a USA Water Polo Academic All-American and was a member of the same 18U Junior Olympic team that garnered gold in 2022. Gavran is a two-time All-Western Conference pick. Additionally, Gavran is a multiple-time WPIAL and PIAA qualifier for the North Allegheny swimming and diving team.
The NA duo helped produce an 18-4 season for the Tigers this fall along with a Western Conference championship and third-place finish at states. Both Sens and Gavran will major in Cyber Security at Mercyhurst University.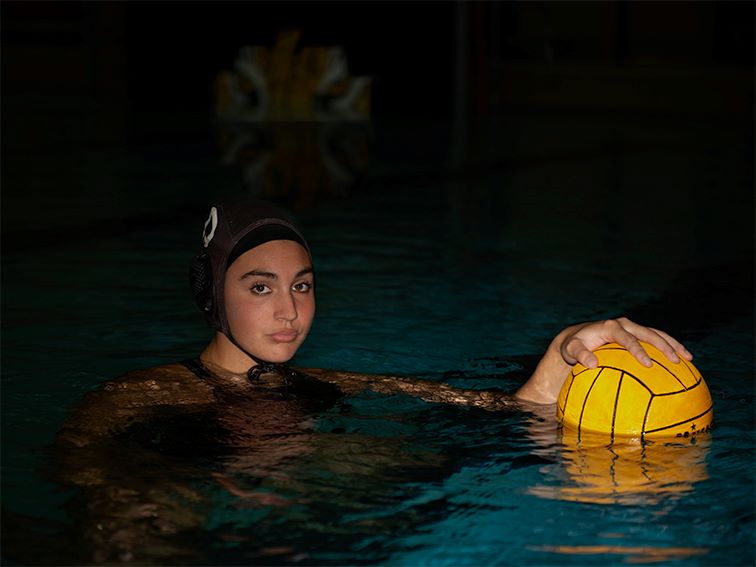 At the conclusion of the Girl's PA State Championship tournament this past weekend held at North Penn High School, the PA Water Polo Coach's Association recognized Becca Melanson as "Miss Water Polo" for the 2022 season. Four players throughout the state were nominated for the award and Melanson received the most votes from the coaches who recognized her as the most valuable player.
This is the first time a female player from North Allegheny has earned the title.  The last player to receive the honor from North Allegheny was Max Staresinic in 2013.
"It was a great pleasure to coach Rebecca from middle school and throughout her high school career.  I am delighted that coaches from around the state recognized her abilities in the pool.  She was also a special leader to our team out of the pool, and the program will benefit from her contributions for years to come", says Damir Matanovic, Head Coach of Tiger Water Polo.
Melanson is North Allegheny Water Polo's all-time scoring leader with 322 goals. For her final senior season she tallied 117 goals, 33 assists and 57 steals.
Melanson will continue her training in California with USA Water Polo's Junior National team this winter and has an upcoming tournament where she will compete against Australia as well as New Zealand national teams.  Melanson is a UCLA commit for next fall.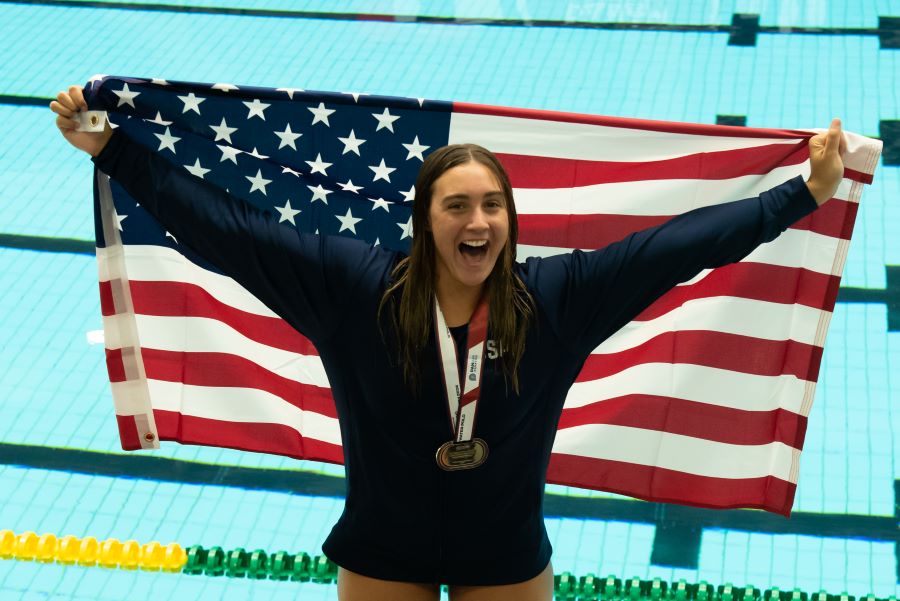 Becca Melanson and Team USA earned the top finish to take home a gold medal in water polo during the Junior Pan American games held this past week in Indianapolis, IN. They defeated Canada 17-4 in the final game and were undefeated throughout the tournament.
Melanson was the top points leader (goals, assists, steals, blocks, exclusions drawn) for Team USA in two of their five contests and the top goal scorer in their game against Brazil.
Melanson will play in the Junior Olympics held next week in San Jose, California and then join back up with a US Water Polo Futures team to compete in Greece in early August.
Rebecca Melanson explains how @TeamUSA practices against teammates like Lauren Steele prepare the team for competitive games at #PanAmIndy! pic.twitter.com/RWeiLSOhAQ

— USA Water Polo (@USAWP) July 15, 2022