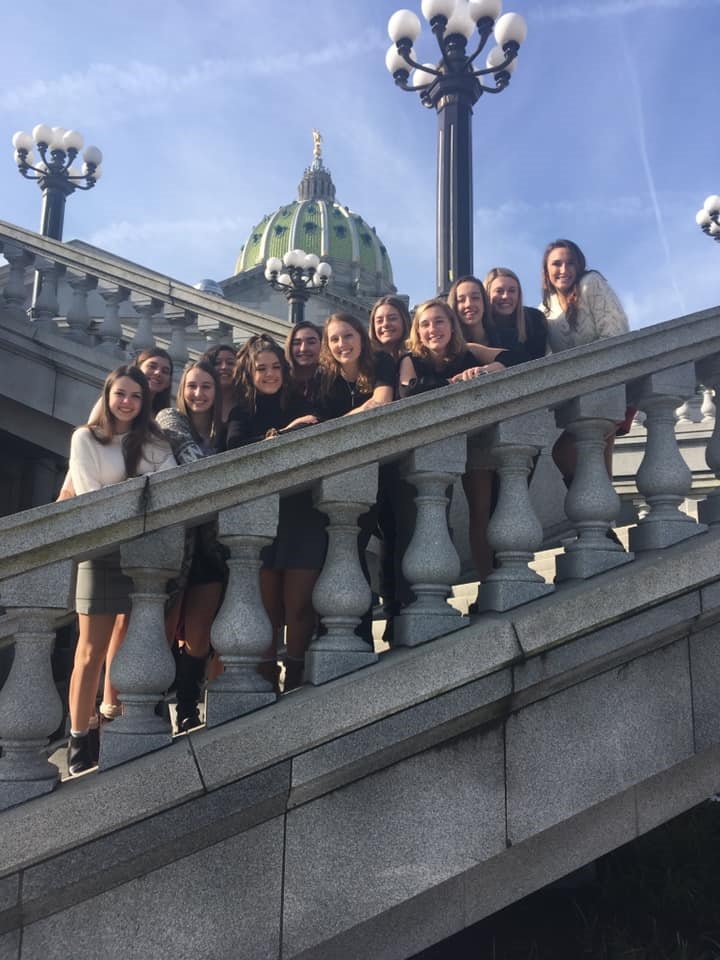 PIAA Champion Volleyball Team Honored At State Capitol
The PIAA champion North Allegheny girls' volleyball team was welcomed to the Pennsylvania State Capitol in Harrisburg on Tuesday. The Lady Tigers were honored by the state legislature for winning the PIAA Class AAAA title for the second straight season, beating Bishop Shanahan in a 3-0 sweep for the state crown in November.
The Tigers were a perfect 23-0 this past fall and will carry a 47-match winning streak into next season. The PIAA champs also boasted the Pennsylvania Gatorade Player of the Year in junior Abby Miller and the Pennsylvania Coach of the Year, Heidi Miller. Congratulations to the Lady Tigers on all of their achievements during the 2018-2019 school year.