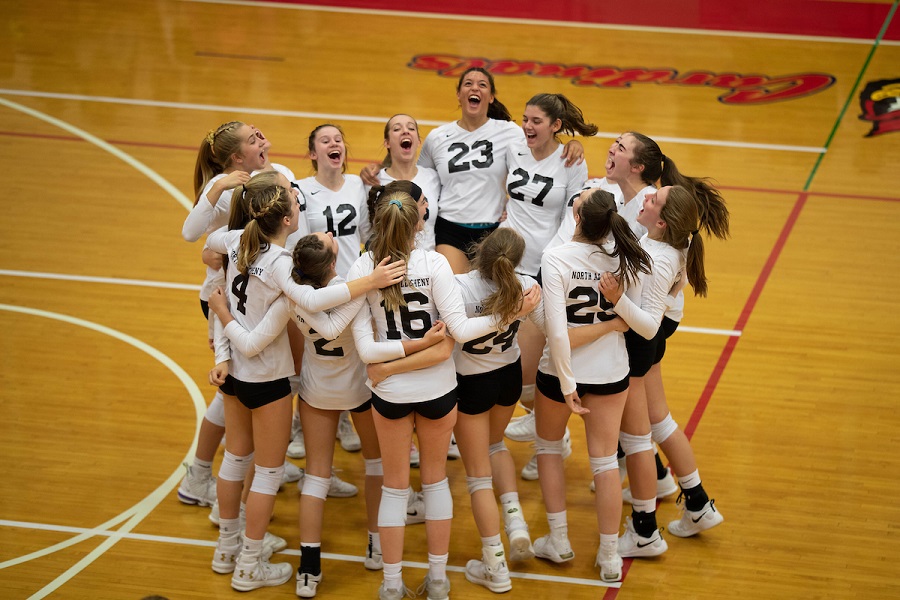 Tigers dominate Trojans in PIAA First Round, 3-0
In a rematch of the 2018 PIAA First Round matchup, the Tigers got back to their winning ways once again defeating McDowell 25-12, 25-17 and 25-11. The Tigers used great serving, picking up seven aces and dominated at the net all night long.
The first set saw North Allegheny jump out to a 6-1 lead and never look back ultimately taking the set 25-12. The Tigers had four aces in the set, three by Paige Miller and another by Caroline Curran. Hannah Phillips and Madison Curran dominated at the net combining for eight kills.
In set two, McDowell was much more competitive but it was a 25-17 win for the Tigers. Jadyn Perkins, who was named the Wright Automotive Player of the Game, had three kills and three blocks in the set. The third set was much of the same as the Tigers finished off the Trojans winning 25-11. Paige Morningstar picked up four kills in the set while Miller had two kills and an ace.
Morningstar paced North Allegheny with 10 kills, 10 digs and two aces. Phillips finished with six kills and Madison Curran had four kills. Abby Miller finished with 14 digs while Malia Duffy had eight.
The Tigers improve to 20-1 and advance to the PIAA Quarterfinals for the third straight season. McDowell's season ends with a 14-5 record. North Allegheny will take on State College, the District 6 champions with a 19-0 record on Saturday at a site and time to be determined. The Tigers defeated State College 3-1 in the 2018 PIAA Quarterfinals.