View News For
2020-2021 News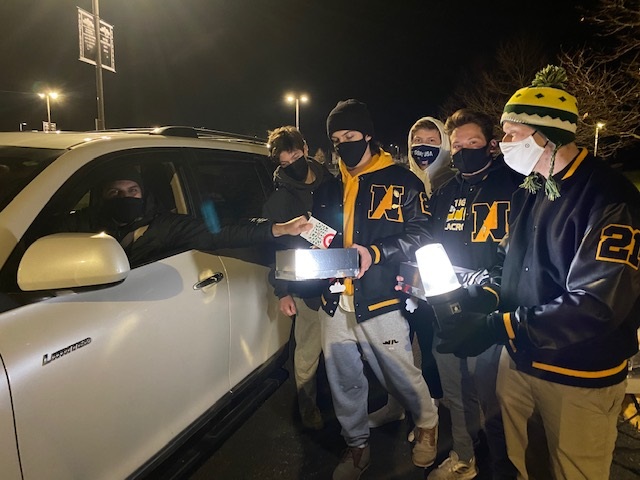 The UBO and the North Allegheny boys' lacrosse team have joined together to provide holiday gifts for North Allegheny families who need assistance through the TOYS FOR TIGERS program.
Senior members of the boys' lacrosse team collected gift cards on Tuesday night to donate to the families.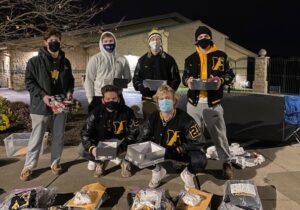 In photo: seniors Nick Eck, Jonah Hawrylak, Andrew Myers, Wesley Sprys, Aiden Miller and Ben Rohan.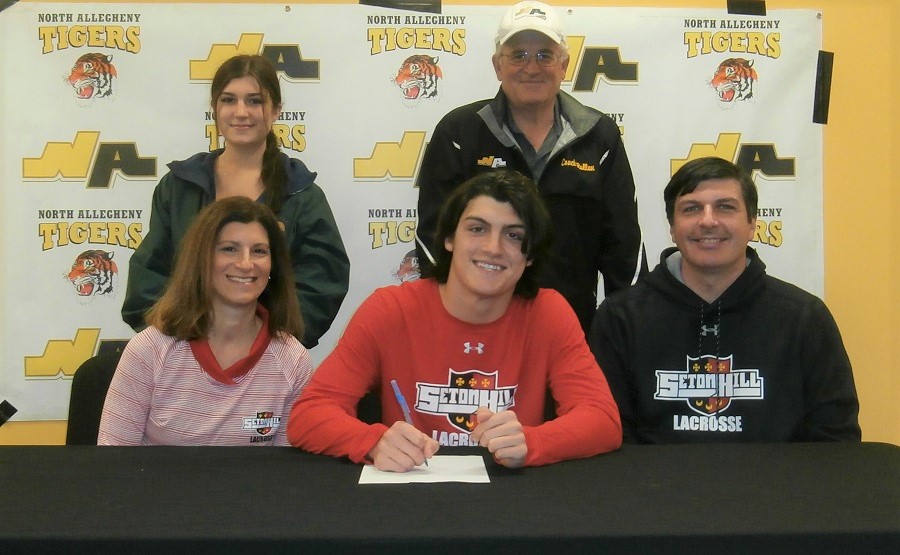 North Allegheny senior Ben Rohan has signed his letter of intent to play collegiate lacrosse at NCAA Division II Seton Hill University.
Rohan made valuable contributions as a sophomore midfielder in 2019 and is expected to be a significant member this spring for a Tigers program that perennially challenges for a WPIAL title.
A talented multi-sport athlete, Rohan was also a starting linebacker for the North Allegheny football team this past fall. He finished second on the defense with 23 tackles. As a junior on the gridiron, Rohan posted 40 tackles for the Tigers and one interception return for a touchdown against Butler.
Rohan will join a Seton Hill men's lacrosse program that has been one of the most consistent and competitive in the Great Midwest Athletic Conference. The Griffins have won two G-MAC titles in the last three seasons and were off to a perfect 6-0 start to the 2020 season before the schedule was postponed.
Rohan is undecided on his major at Seton Hill University. He is pictured above with his parents Kevin and Tish Rohan, his sister Emelia Rohan and North Allegheny head coach John Rullan.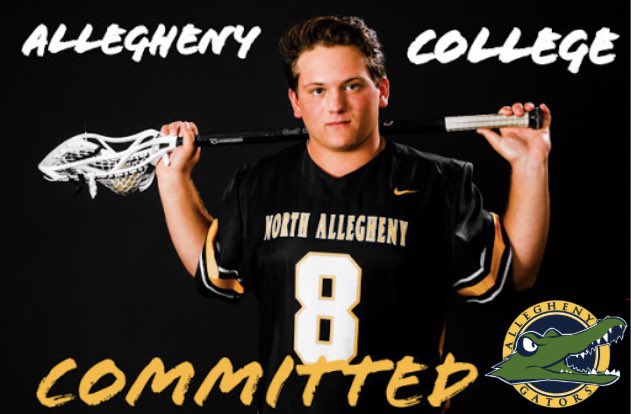 North Allegheny senior Andrew Myers made his college choice on Tuesday to play lacrosse at NCAA Division III Allegheny College in Meadville, PA. Myers announced his verbal commitment via Twitter and Instagram.
I am proud to say I have verbally committed to Allegheny College to play lacrosse under Coach Thomas Pearce and Coach Anthony Accardi. #nextfour #lacrosse #commited pic.twitter.com/vsauDOqsdu

— Andrew Myers (@drewbie_myers) September 2, 2020
At Allegheny College, Myers will have a unique opportunity to play for essentially a brand-new lacrosse program in the North Coast Athletic Conference. The Gators began their inaugural season in the spring of 2020. However, just four games into the campaign, the 2020 schedule was cut short due to COVID-19.
Before heading north to Allegheny College, Myers and the North Allegheny boys' lacrosse team will vie for a WPIAL championship in 2021.