View News For
2020-2021 News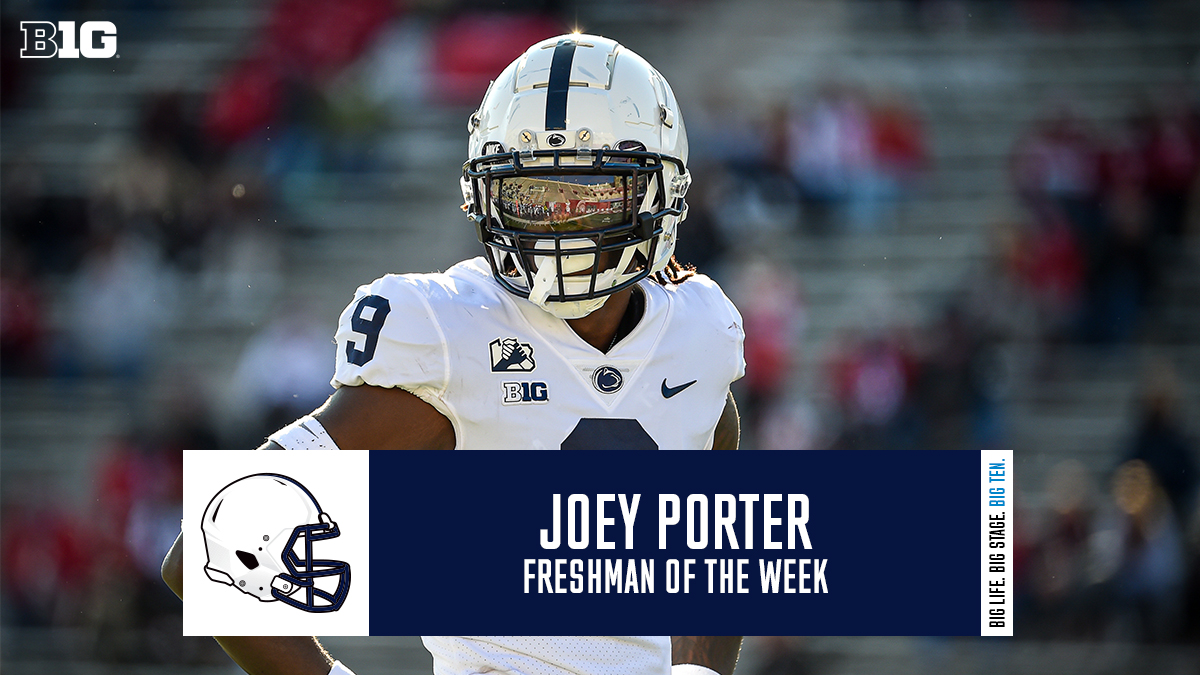 Former North Allegheny standout, Joey Porter Jr., was named the Big 10 Freshman of the Week on Monday. Porter, tallied a career-high seven tackles, including five solo stops, in Penn State's 23-7 win at Rutgers on Saturday. He matched a career best with an unassisted tackle for loss as Penn State held Rutgers to a season-low in points and recorded the program's 900th all-time win. Porter's previous career high was five tackles, set in each of the past three games.
In high school, Porter was one of the top corners in the WPIAL and provided blanket coverage for North Allegheny in 2017 and 2018. At the conclusion of his senior year at NA, Porter was selected to the Trib 25 All-Star Team, the Pittsburgh Post-Gazette's Fabulous 22, and was a first-team all-conference pick by the Big 56 Conference, among other accolades.
(Information and photo courtesy of Big 10 Conference.)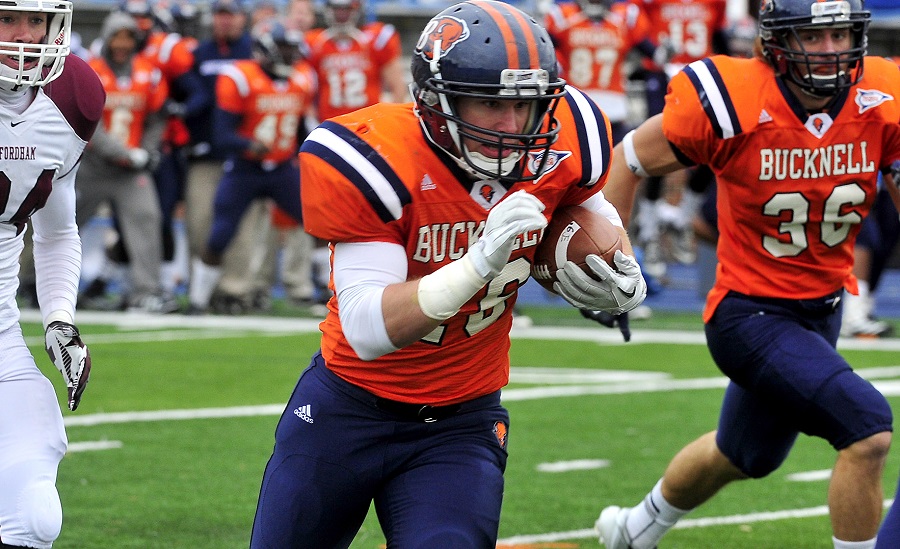 Former North Allegheny football standout, Matt Steinbeck, was recently selected to the Bucknell University All-Decade Team for the 2010s. The all-decade team was chosen by Bison Nation through fan polls on BucknellBison.com.
Steinbeck was a defensive back at Bucknell from 2011-2014 and ranks seventh in school history in career interceptions with 11. He also ranks second in program history in career interception yards (222) and third in single-season interception return yards (158 in 2012). All of this despite missing his senior season due to injury.
Among other accolades accrued by Steinbeck at Bucknell, he was a 2012 All-Patriot League first-team selection and won the Bucknell Football Clarke Hinkle Award for most Outstanding Defensive Back or Linebacker that same season. In 2013, he received the Bucknell Football Tom Gadd Coaches' Award.
Before starting his career with the Bison, Steinbeck was a member of North Allegheny's 2010 WPIAL and PIAA championship team. Helping the Tigers to a 15-1 record, Steinbeck was named a 2010 Big School All-Star by WesternPAFootball.net.
In North Allegheny's 21-0 victory over LaSalle College in the PIAA championship game, Steinbeck rushed for a game-high 120 yards on 20 carries and scored a touchdown on a 22-yard scamper late in the second quarter. On defense, he intercepted a pass and returned it to the LaSalle 23-yard line to set up the game-clinching score.
(Video of 2010 PIAA championship game below, courtesy of Digital Horizons. Photo above courtesy of Bucknell University Athletics.)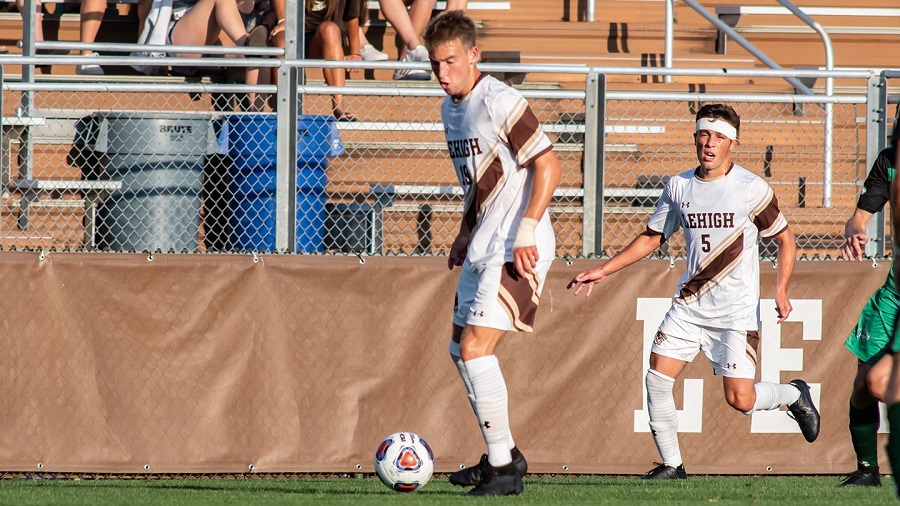 BETHLEHEM, Pa. — If you ask around these parts, many will already tell you that Lehigh men's soccer rising junior Josh Luchini is one of the most impressive players in the country. That much was true when he was named a Third Team All-American selection by the United Soccer Coaches following a dominant sophomore season as the team's main striker.
As if he needed any further validation, Luchini was recently featured on Top Drawer Soccer's list of the Top 10 forwards in the country for Division I soccer.
Despite the Patriot League announcing the cancellation of the fall 2020 season due to the coronavirus pandemic, following in the footsteps of the Ivy League and preceding decisions by many other conferences, the list was still formed with the top 10 strikers following impressive 2019 campaigns.
Luchini had a fantastic second season, highlighted by his Patriot League-leading 11 goals, adding two assists to his total and was subsequently named Offensive Player of the Year and First Team All-League for the first time.
Through two seasons as a member of the Brown and White, the Wexford, Pa. native has scored 17 goals and tallied six assists for 40 points in 40 appearances. He has paced the Patriot League in game-winning goals in each of the last two years, totaling nine.
Although the Mountain Hawks will have to wait to defend their Patriot League title for at least another semester, Luchini remains a favorite to repeat as the league's best offensive player once teams return to training and competition at a later date.
(Press release and photo courtesy of Lehigh University.)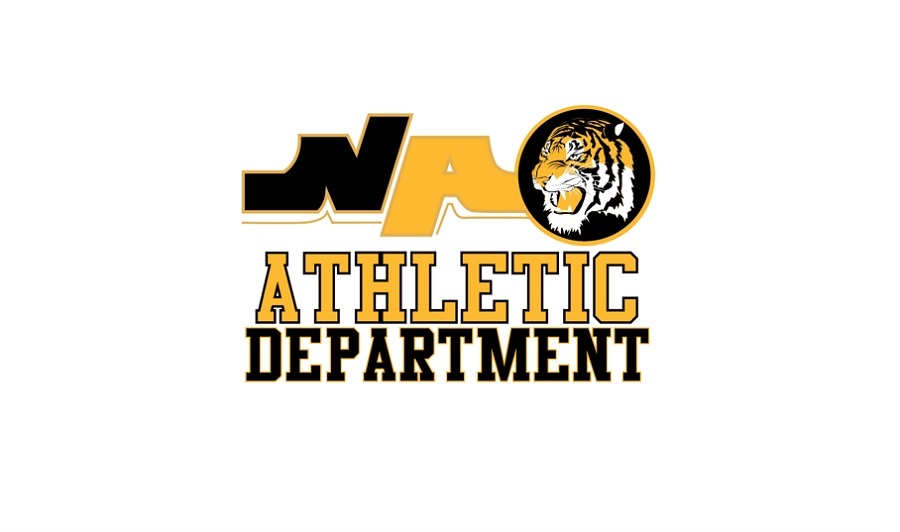 Two former North Allegheny scholar athletes have received undergraduate scholarships worth $10,000 from the II-VI Foundation. University of Pittsburgh junior Anna Barton, a former girls' lacrosse and soccer player at North Allegheny, was awarded a second $10,000 scholarship. Barton is a mechanical engineering major at Pitt.
Ohio State University sophomore Libby Woods, a former NA cross country athlete, was also awarded a $10,000 scholarship. She is an Industrial Engineering major at OSU. Both Barton and Woods had internships at Optotherm, Inc., in Franklin Park.
For the past 12 years, North Allegheny High School graduates have received $10,000 a year in undergraduate scholarships from the II-VI Foundation. The II-VI Foundation has given over $450,000 to NA graduates. The II-VI Foundation mission is to encourage and enable students to pursue a career in engineering, science and mathematics while maintaining a standard of excellence in that pursuit. For more information on the II-VI Foundation, visit their website by clicking here.