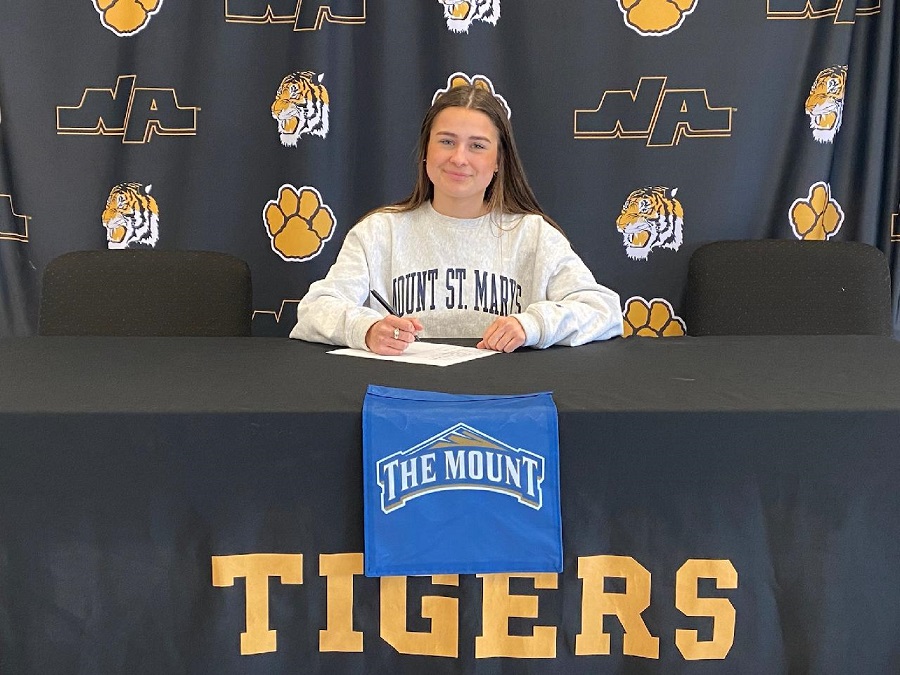 Anna Kegel Inks Letter of Intent with Mount St. Mary's University
North Allegheny senior water polo standout Anna Kegel signed her letter of intent on Wednesday to continue her academic and athletic career at Mount St. Mary's University, an NCAA Division I program in Maryland.
Kegel boasts eight years of water polo experience and had a decorated four-year high school career at North Allegheny. She is a three-time all-state selection and took home first-team all-state honors in 2021. In 2018, Kegel made a splash her freshman season and was tabbed the state's Rookie of the Year. Among a bevy of accolades, Kegel was also been named first-team all-conference three times.
As a senior, Kegel was the Tigers team leader in goals with 133 on the season, adding 45 steals and 23 assists. She was an integral part of back-to-back Western Conference championship teams for North Allegheny over the last two seasons. With the help of Kegel, North Allegheny posted an 18-5 record in 2021 and finished in fourth place in the state, the Tigers' best finish since the 2014 season.
For USA Water Polo, Kegel was named to the National Team Selection Camp in 2019 and earned second-team All-American laurels at the Junior Olympics in Dallas, Texas in 2021.
Kegel will major in Biology at Mount St. Mary's University.