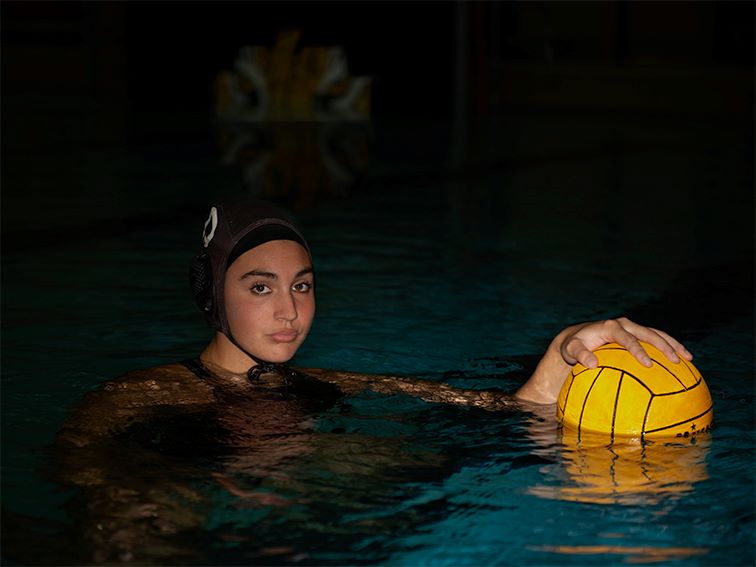 Becca Melanson Awarded Female Water Polo Player of the Year for Pennsylvania
At the conclusion of the Girl's PA State Championship tournament this past weekend held at North Penn High School, the PA Water Polo Coach's Association recognized Becca Melanson as "Miss Water Polo" for the 2022 season. Four players throughout the state were nominated for the award and Melanson received the most votes from the coaches who recognized her as the most valuable player.
This is the first time a female player from North Allegheny has earned the title.  The last player to receive the honor from North Allegheny was Max Staresinic in 2013.
"It was a great pleasure to coach Rebecca from middle school and throughout her high school career.  I am delighted that coaches from around the state recognized her abilities in the pool.  She was also a special leader to our team out of the pool, and the program will benefit from her contributions for years to come", says Damir Matanovic, Head Coach of Tiger Water Polo.
Melanson is North Allegheny Water Polo's all-time scoring leader with 322 goals. For her final senior season she tallied 117 goals, 33 assists and 57 steals.
Melanson will continue her training in California with USA Water Polo's Junior National team this winter and has an upcoming tournament where she will compete against Australia as well as New Zealand national teams.  Melanson is a UCLA commit for next fall.