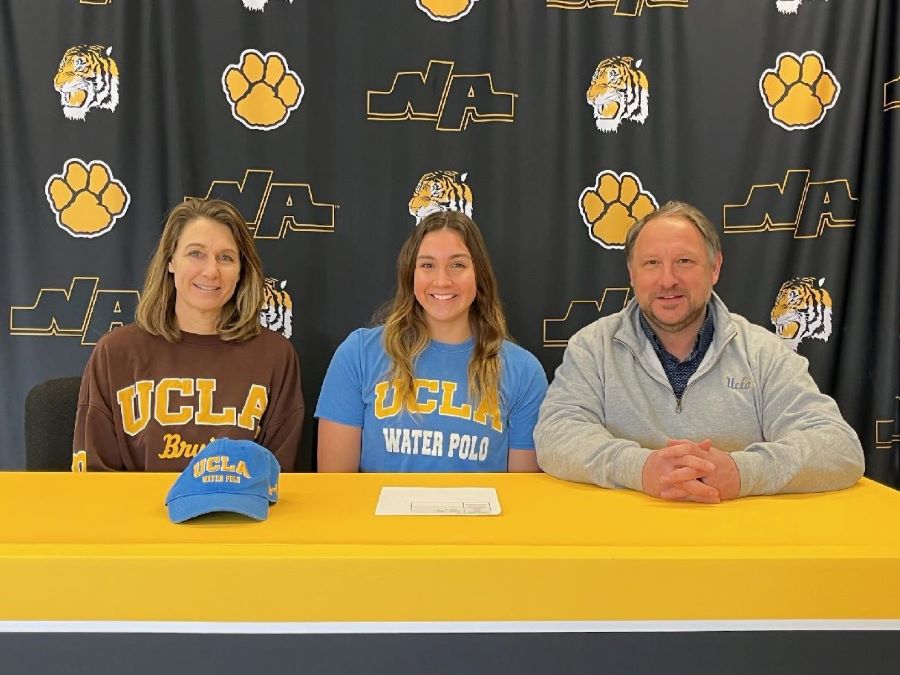 Becca Melanson Chooses UCLA To Continue Water Polo Career
North Allegheny senior, Becca Melanson, signed her letter of intent on November 9, 2022 and accepted a scholarship to continue her water polo career with the UCLA Bruins.  The Bruins have won seven National Championships and have been in the final four every year since 2011. Melanson is a top-10 recruit nationally from the class of 2023 and chose UCLA because of its ideal mix of athletics, academic opportunities and location.  Her major is undecided at this time.
Melanson has excelled at a national and international level and is part of USA Water Polo's Olympic pipeline and the first female player from North Allegheny to be selected to a national team. In summer of 2022, she earned a gold medal at the Junior Pan Am Games and was the only athlete on Team USA's roster from outside California. Melanson is North Allegheny's all-time leading scorer (322 goals), overall points earner and has earned all-state and all-conference awards in each of her 4 years. The Pennsylvania Water Polo Coaches Association voted and recognized Melanson as the top player in the state for the 2022 season, earning her the "Miss Water Polo" title. Melanson is also an All-American sprinter for the North Allegheny girls' swim team and helped the Tigers earn a 14th consecutive WPIAL title, and a 3rd place finish at the 2022 PA State Championship.
She is pictured with her Mom and Dad, Jeannine and Tony Melanson. Not pictured is her brother Marc ('22) who played lacrosse and sister Sophia ('18) who also played water polo for North Allegheny.