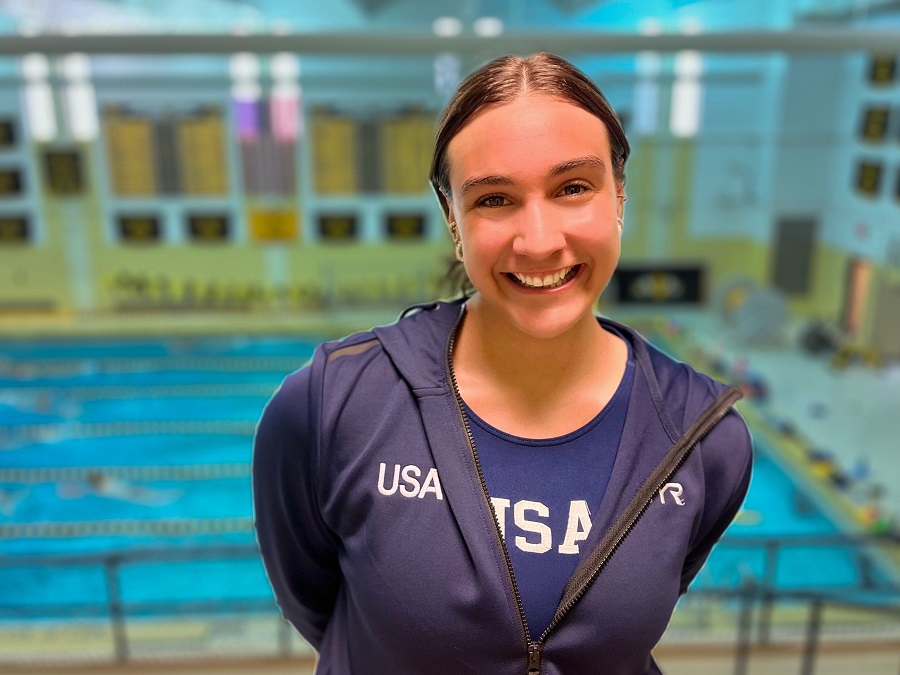 Becca Melanson earns spot on USA Water Polo Youth National Team
USA Water Polo selected North Allegheny's Becca Melanson to the Youth National Team as one of 18 field players.  The roster was determined through a national Olympic Development Pipeline (ODP) process conducted over the last six months and involved a series of trainings, tryouts and competitions.  Melanson is one of only two athletes on the roster who train and play for a program east of the continental divide, with most athletes hailing from water-polo hot spots in California.  Nine of the 18 field players are rising high-school seniors (like Becca) and seven are rising college recruits.
"As her water polo coach since middle school, it has been exciting to see her progression. She has some unique gifts but it has been her hard work, focus and perseverance that have developed her into a national talent.  We take pride in teaching strong fundamentals and Becca is a great example of where that can lead.  She's also a leader and an inspiration. I am very proud of her and excited to see her flourish," said North Allegheny water polo head coach Damir Matanovic.
Becca also swam for the North Allegheny varsity swim team who earned third place in Pennsylvania under head coach Corky Semler who comments, "As a competitive swimmer, Becca is explosive and fast and those are definitely traits you want in a water polo player.  But, her mental approach to training and competition and how she interacts with coaches and teammates separate her from the pack."
Throughout the summer Becca will train with Team USA with the aim of earning a spot on the final 12 player roster who will compete in the 2022 FINA Youth World Championships in Belgrade, Serbia in early August.