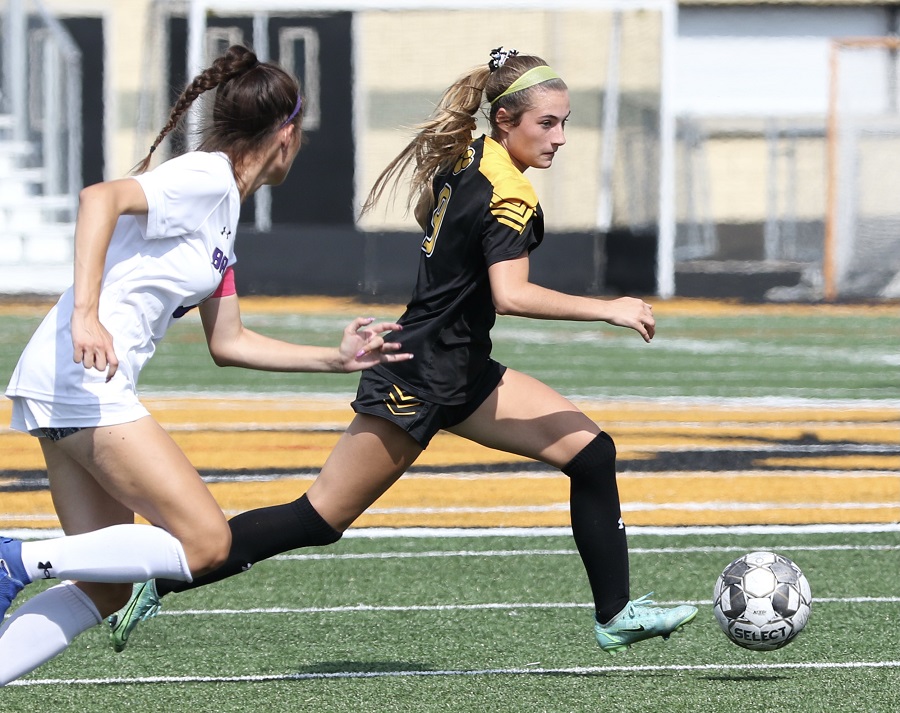 10 Tigers Recognized By Big 56 Conference All-Section Teams
The North Allegheny girls' soccer team was recognized on Friday by the Big 56 Conference with nine all-section selections and one honorable mention.
Earning first-team all-section accolades were senior midfielder Halle Marsalis, junior midfielder Sophia Palermo, senior defenseman Kena Shannon, senior defenseman Alexa Spano, junior forward Lucia Wells and senior goalie Megan Miller. For Wells, it was the third straight year she was tabbed all-section and second consecutive as a first-team pick. Marsalis earned her second consecutive first-team all-section honor. It's also the second straight year that Palermo garnered first-team honors. For Shannon and Spano, it was their second straight year on the all-section list after both received second-team laurels last season.
Second-team all-section honorees included sophomore forward Abigail Stager, junior forward Anna Bundy and sophomore forward Libby Earley. This season marked the second consecutive year Bundy was tabbed second-team all-section.
Big 56 Conference all-section honorable mention went to sophomore forward Jadyn Coy. For a complete look at the all-section team, click here.
All 10 Tigers were significant contributors to NA's undefeated regular season and section title, and overall 16-1-1 record this fall.