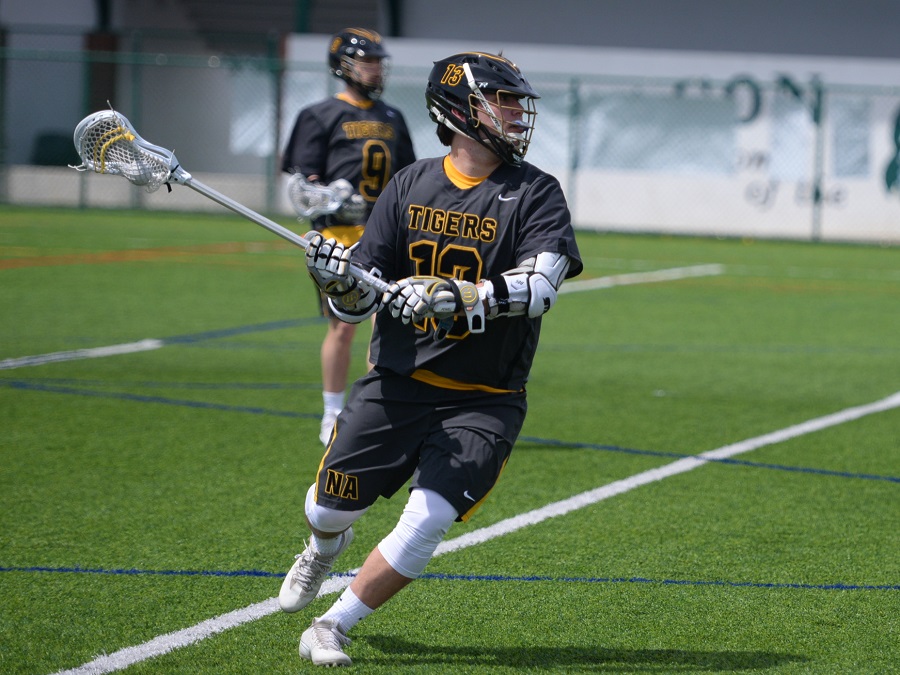 Boys Lacrosse To Host Franklin Regional In WPIAL First Round
The WPIAL revealed the Class AAA boys' lacrosse brackets on Thursday and the North Allegheny Tigers received the No. 4 seed and will host the Franklin Regional Panthers on Monday night in the first round of the playoffs at 7:00 p.m.
North Allegheny finished the regular season as co-Section 3-AAA champions with a 3-1 mark and 8-6 overall record. The Panthers qualified for the playoffs despite a 1-3 section record. Monday night's playoff contest will be the second meeting between the two teams this season as the Tigers earned an 18-1 win at Franklin Regional on April 24. The game will be broadcast live via the internet on the North Allegheny Sports Network.
The four-round playoffs conclude with championships May 25 at Robert Morris. For a look at the entire Class AAA bracket, click here.