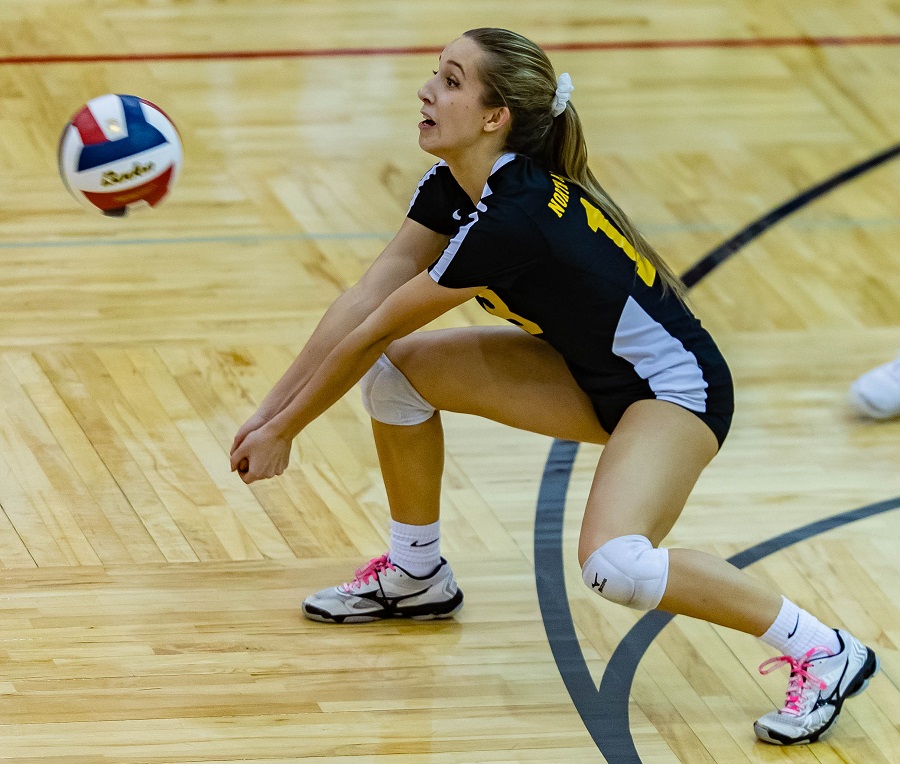 Don Vandergrift Memorial Scholarship Recipient: Senior Elianna Seaman
When senior defensive specialist Elianna Seaman first started playing volleyball in sixth grade, she was immediately immersed in what it took to be a leader. At North Allegheny's middle school summer volleyball clinic, Seaman idolized the North Allegheny upperclassmen that coached at the camp.
"The upperclassmen were like my big sisters," said Seaman. "They taught me how to be a good teammate, how to respect my coaches and how to learn from constructive criticism…To me, that's what I wanted to be."
Now as an upperclassman herself, Seaman has become that same type of leader for the Lady Tigers of the future.
"I made sure that I was doing my best to be the best big sister that the underclassmen needed and always going out of my way to ask if they were okay and asked how school was going. I made some really good friendships and bonds throughout this season especially."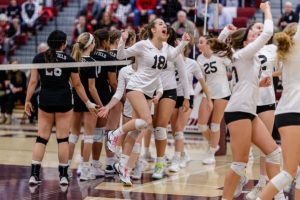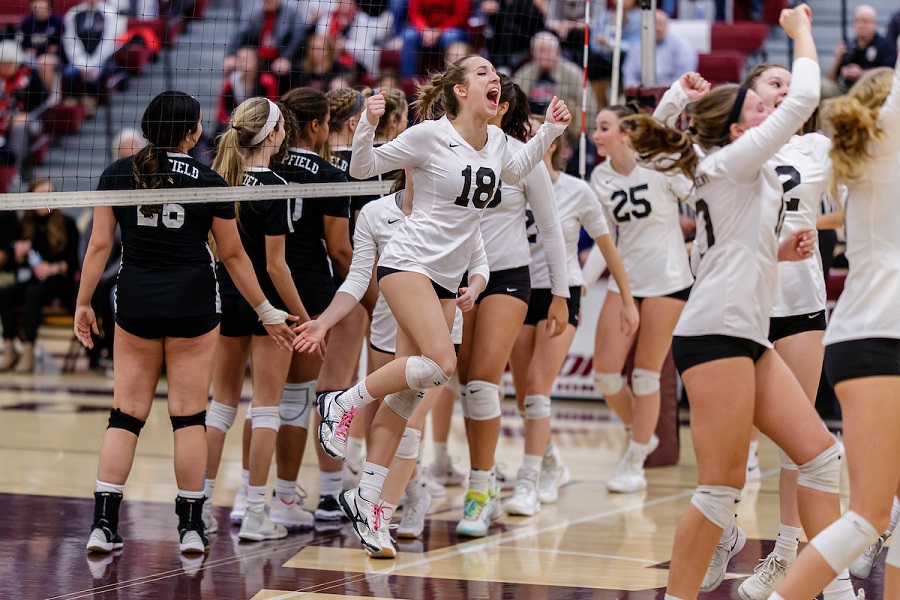 Coaching at the same summer volleyball camp that she once attended while in middle school, Seaman has spent the last four years helping guide NA's young talent.
"It's always a really rewarding experience seeing all these girls – for four years – how much they've grown and how much they've learned. It's really awesome to see."
Possessing outstanding leadership and sportsmanship skills, and with an exceptional character and heart for her surrounding community, Seaman was selected by the North Allegheny Unified Boosters Organization (UBO) as the 2020 Don Vandergrift Memorial Scholarship recipient.
"I am extremely honored that the (UBO) chose me and that they thought I was worthy of such an amazing scholarship from such an amazing man."
While Seaman didn't formerly start playing volleyball until sixth grade, she's spent most of her life learning the nuances of the sport. Seaman is the daughter of two collegiate volleyball players. Her father, Cory, and her mother, Michelle, both played volleyball at Houghton College in New York in the mid-1990's.
"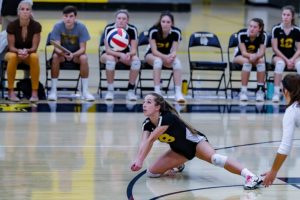 As a little kid, I would watch my parents play volleyball at the beach and in the sand when our family would go on vacation. There are videos of me just staring and watching them play. I was so fascinated by it."
Under the tutelage of her parents, Seaman has always had the support and structure to be an excellent player and teammate.
"They went to every one of my games, and win or lose, on the car ride home they'd always (give me pointers). It was good because I had a mini-coaching staff at home."
As Seaman's career progressed, she made the JV roster as a sophomore and ascended to the varsity squad by her junior season. With Seaman assisting on defense during the 2018 campaign, the Tigers went 23-0 and captured their second straight WPIAL and PIAA championship.
During her senior year in 2019, North Allegheny had aspirations of a three-peat and carried a jaw-dropping 65 match winning streak into the WPIAL championship game against Canon-McMillan. However, the Tigers were dealt a stunning loss in five sets. Despite the deflating defeat, Seaman's sportsmanship shown through as she went across the net to congratulate one of her good friends, Canon-McMillan setter Lauren Reid.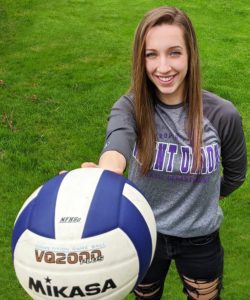 "I obviously was disappointed but I felt like I needed to go over and congratulate them. Especially since it was a big win for (Lauren)…and I was really excited for her. She got a lot of coaches interested in her because of that win. I felt like it was my place to congratulate them."
While the loss to Canon-McMillan ended North Allegheny's winning streak, it didn't end the season. In the PIAA playoffs, the Tigers bounced back and earned a third straight state championship.
In addition to volleyball, Seaman is an active member in North Allegheny's Key Club and tutors at Franklin Elementary School. She also volunteers at her church, North Way Christian Community, as a youth group leader.
At the collegiate level, Seaman will continue her volleyball career at the University of Mount Union in NCAA Division III's Ohio Athletic Conference. Academically, she will major in Biology and plans on attending the Physician Assistant program afterwards.
---
The Don Vandergrift Memorial Scholarship was created to recognize a North Allegheny senior rostered-athlete/marching band member who displays leadership qualities, and makes a commitment to others through volunteer service to school and/or community. This is a one-time scholarship of $700.00.