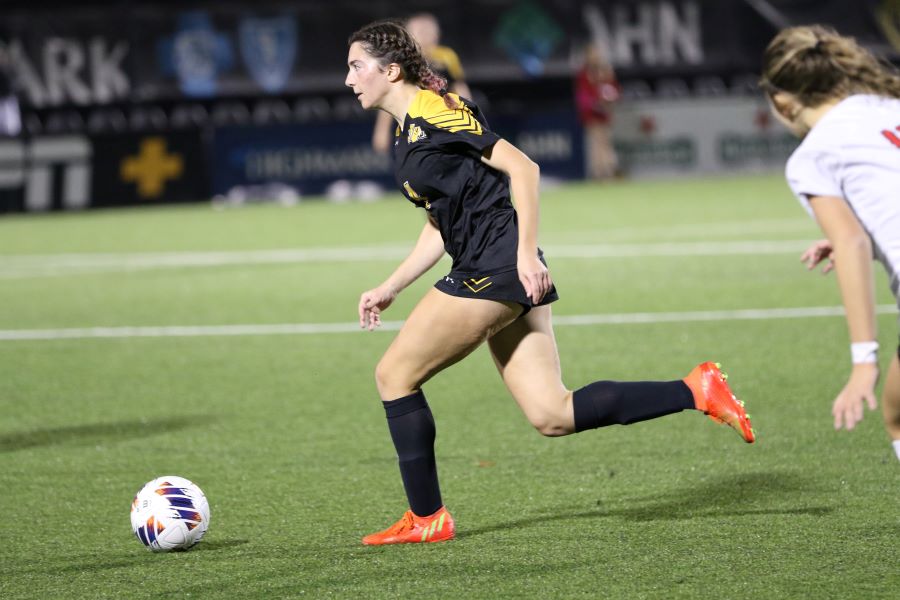 Eight Tigers Named Big 56 All-Section
The Big 56 Conference announced its Class 4A All-Section Teams on Monday and eight members of the North Allegheny girls' soccer team were named All Section, including five First Team honorees.
Earning First Team laurels were senior forward Lucia Wells, senior midfielder Sophia Palermo, junior midfielder Abigail Stager, senior Anna Bundy as an at-large selection and junior Libby Earley as an at-large selection.
Second Team accolades went to sophomore defender Madison Miller and junior midfielder Natalie Figura. Big 56 honorable mention went to junior forward Samantha Braden.
To view the entire All-Section list in Class 4A, click here.
All eight players were significant contributors to North Allegheny's run to a WPIAL championship and PIAA quarterfinals. The Tigers finished the year with an exceptional 21-2 record.