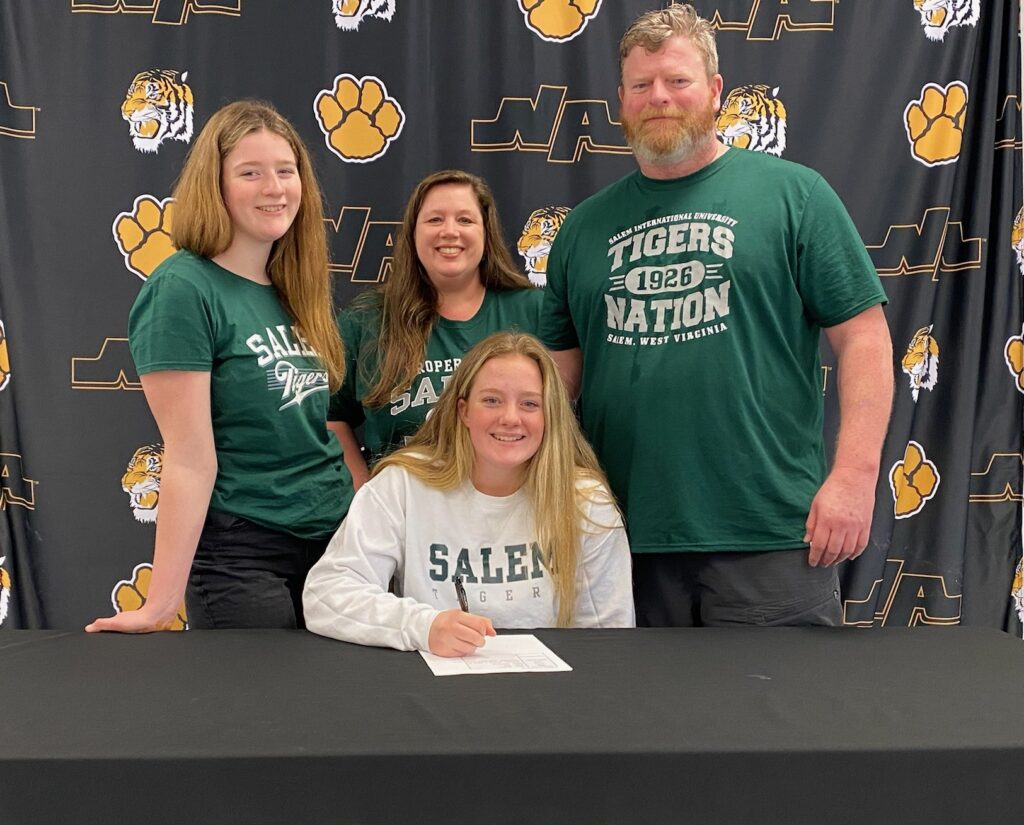 Emma Donnelly Signs Letter of Intent With Salem University
North Allegheny senior Emma Donnelly signed her letter of intent on Thursday to continue her academic and water polo career at NCAA Division II Salem University in West Virginia.
As a senior this past fall, Donnelly totaled 37 goals, 18 assists and 16 steals on her way to second-team all-state accolades. Donnelly played an important role in North Allegheny's 18-5 record and second consecutive Western Conference title. The Lady Tigers finished in fourth place at the state tournament, the best finish for NA since a fourth place showing in 2014.
At Salem University, Donnelly will join a program with international flare and will be reunited with former North Allegheny water polo standout, Emma Halle, who is currently a freshman with the Salem Tigers. This spring, Salem University went a perfect 6-0 in conference play and is seeded No. 1 in the upcoming Western Water Polo Association championship tournament beginning on Friday.
Donnelly will major in either Secondary Education or in the medical field. She is pictured above with her parents Terence and Mandy Donnelly, along with sister Payton.