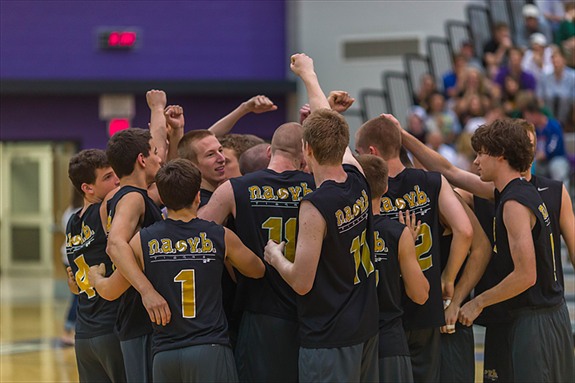 FIVE TIGERS RECEIVE ALL-STATE LAURELS
(6/26/13) The accolades keep rolling in for the PIAA champion North Allegheny Boys Volleyball Team. In addition to a state title, five Tigers have been named to the Pennsylvania Volleyball Coaches Association Class AAA All-State Team. Those selected include seniors Suyash Fulay, Tommy Keisling, Joe Murphy, Justin Zweig and junior Brendan Brown.
Keisling, who was also voted the WPIAL Class AAA MVP, was the Tigers leader with 486 kills and 70 aces. The senior outside hitter's 486 kills also was a single-season school record.
Fulay was a dynamic libero for North Allegheny and posted a team-high 358 digs which was the second highest single-season tally in recent program history.
Setter Joe Murphy was easily the team leader in assists with 1,120. That total was the fourth most by a Tiger in a single-season.
After missing the entire 2012 season with a broken leg, Zweig returned this spring and added a power-swing to the lineup. Zweig finished second in kills with 234 and was third on the team with 95 blocks.
The Tigers team leader in blocks was Brown who notched 132 blocks during the season, the seventh highest single-season tally.