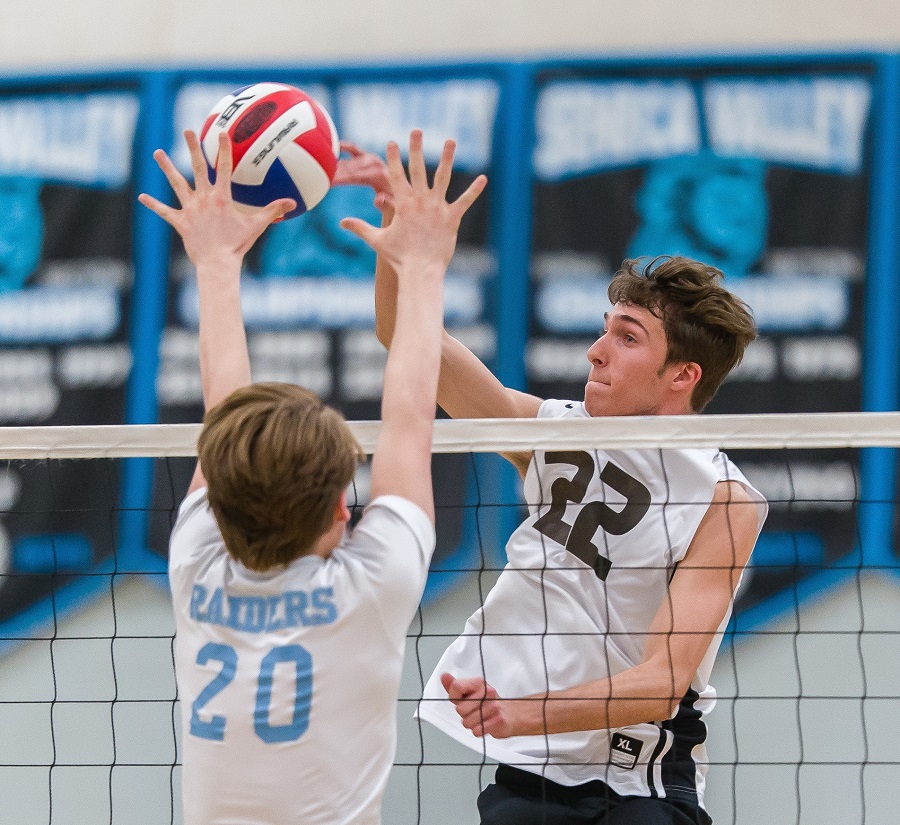 Five Tigers Selected As WPIAL All-Stars
The North Allegheny boys' volleyball team was well-represented on the WPIAL all-star teams, selected by WPIAL coaches. The Tigers had four players earn Second-Team recognition and one player earning Third-Team laurels.
Junior setter M.J. Barton, sophomore outside hitter Canyon Tuman,as well as junior middle hitters Eric and Luke Visgitis were named to the All-WPIAL Second Team. Barton was the quarterback of the Tigers offensive attack and posted an astonishing 961 assists. Tuman belted out a team-high 262 kills, while Eric and Luke Visgitis clogged the middle with 119 and 101 blocks, respectively, finishing first and second on the team in that category. Eric and Luke Visgitis also posted 221 and 212 kills, respectively. Picking up Third-Team honors was junior libero Danny Lebovitz who tallied 420 digs. For a complete listing of the All-WPIAL teams, click here.
All five players were instrumental in North Allegheny's 17-4 season and 11-1 section mark, en route to a Section 2-AAA title. Under the guidance of head coach Dan Schall, who won his 250th match when North Allegheny defeated Fox Chapel on April 26, the Tigers reached the WPIAL semifinals and PIAA quarterfinals in an outstanding performance by a youthful NA team. With the graduation of only four seniors, the North Allegheny volleyball team is poised for a big year in 2017.