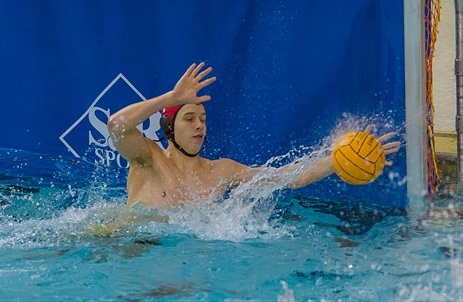 Good Outing At NA Invitational Helps Water Polo Teams Reach State Tourney
The North Allegheny Water Polo Teams have qualified for the State Championship Tournament thanks to an impressive performance at the NA Invitational this weekend.
The Lady Tigers won both of their contests with a 17-9 victory over Fairview and a 15-8 triumph over Villa Maria. In the win over Fairview, Claire Washabaugh posted four goals and was one of four NA players with a hat trick. Morgan Soulia, Emma Shaffer and Francesca Passalaqua all scored three goals apiece.
Against Villa Maria, Washabaugh tallied an astonishing six goals to go along with three assists and a steal. Passalaqua chipped in with four goals and three assists. Defensively, Taylor McClellan posted three steals in each game for a total of six for the tournament.  In net, Cory Riley collected 10 blocks against VM and 18 on the weekend.
For the NA Boys, Nick Koehler led the Tigers to an 8-6 win over McDowell with a five goal performance. Mitchell Rubio added a goal and four steals defensively.  In net, Charles Ross notched 13 saves.  In game two, the Tigers dropped a 10-7 decision to Erie Cathedral Prep despite 15 saves by Ross.  Koehler notched four goals, three steals and one assist.
With the NA Girls and Boys teams both qualifying for the state tournament, it'll be the Lady Tigers up first with this weekend, starting this Friday. The NA Boys will be in action on Friday, November 7.