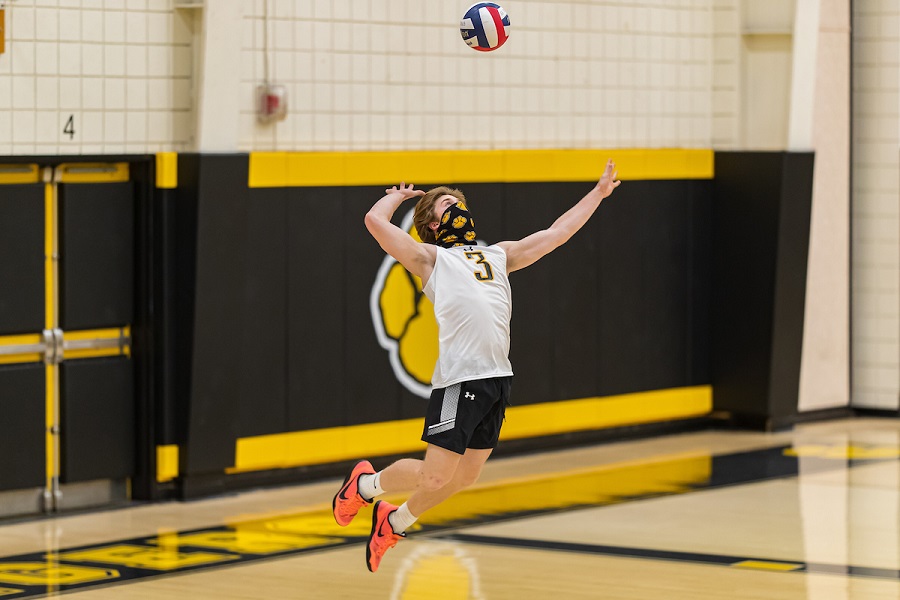 Tigers Face PA's Best, Reach Quarterfinals At Koller Classic
In a gathering of some of the best volleyball teams in the state of Pennsylvania, the North Allegheny Tigers had an impressive showing at the Koller Classic at Central York High School on Saturday.
The Tigers went undefeated in Pool Play with a 10-0 mark, earning 2-0 wins against fifth-ranked Hempfield, second-ranked Northeastern, sixth-ranked Cumberland Valley, third-ranked Central Dauphin and ninth-ranked Central York. Pool play matches were two sets to 15.
Despite earning the No. 1 seed out of Pool A, the top-ranked Tigers were upended in quarterfinals, 1-0 (21-19) by Hempfield out of District 3. The quarterfinals were determined by one set to 21. Northeastern won the Koller Classic with a 25-21 victory over host Central York. For a look at all tournament results, click here.
Individual leaders for North Allegheny included Michael Mosbacher with 24 kills, followed by Garrett Hrvoich with 21 kills and Cole Dorn with 13. At the net, David Sanfillipo posted a team-high nine blocks. Hrvoich notched a team-best five aces, while setter Caleb Schall dished out 71 assists. On defense, Peter Carioto paced the Tigers with 20 digs, followed by Schall and Hrvoich with 10 digs each.
North Allegheny returns to section play on Tuesday night with a home matchup with the Pine-Richland Rams. The match will be broadcast live by the North Allegheny Sports Network.