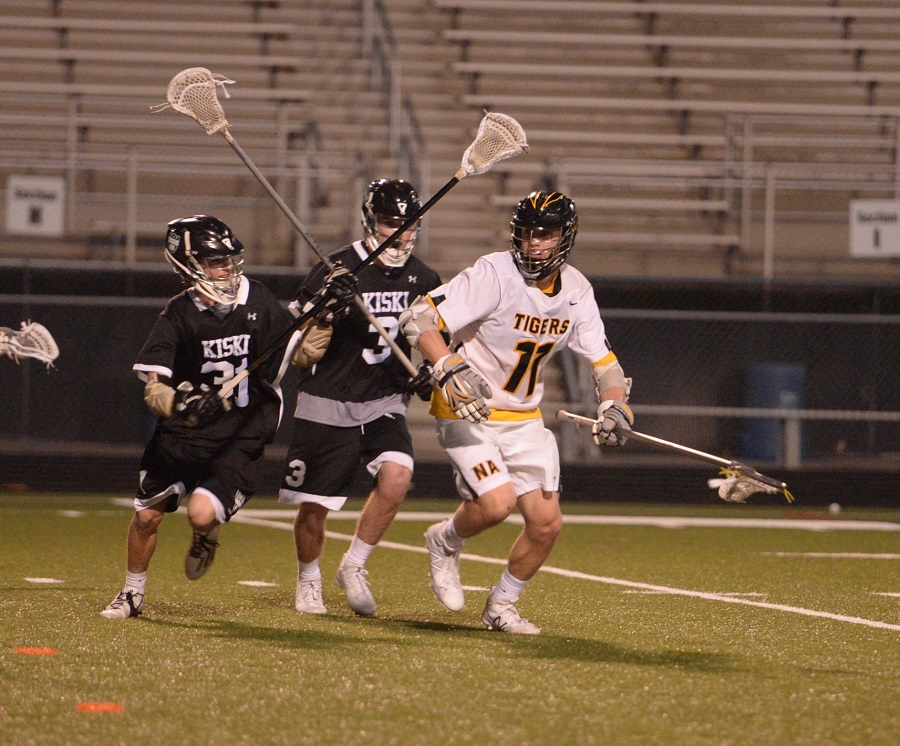 Kairys Named All-American, 8 Boys & Girls Lacrosse Players Earn All-Section Laurels
After a successful spring for both the boys' and girls' lacrosse teams at North Allegheny, several Tiger players were honored on both squads. The NA boys' lacrosse team reached the playoffs for the fifth consecutive season and bolstering the lineup on defense was senior Jack Kairys who was named US Lacrosse All-American and was also selected first team All-WPIAL for the second consecutive season. Additionally, Kairys was selected to the Class AAA All-Section 3 team along with senior attack Gavin Hagen, senior middle Dillon Dugan, sophomore long-stick middie Antonio O'Barto, senior defenseman Greg Ferringer and senior faceoff man Alec Vissotski.
The Lady Tigers had a banner season in 2017, reaching the playoffs for the first time in three years and winning their first WPIAL playoff game in program history. Aiding in those efforts were junior Julia Puntil and senior Abby Washabaugh who were named to the Class AAA All-Section 3 team.
Congratulations to all of NA's postseason award winners in boys' and girls' lacrosse!